We all enjoy a Devonshire Tea and while a great tea is important, the scone can make or break the experience.
Kerry-Anne, one of Bygone Beautys' chefs, says one of the key elements to making great scones is how you manage the dough before baking. If you overwork it, the scone will hardly rise and will tend to be doughy. Always work the dough with your hands until it's soft and pliable and never sticky to the touch.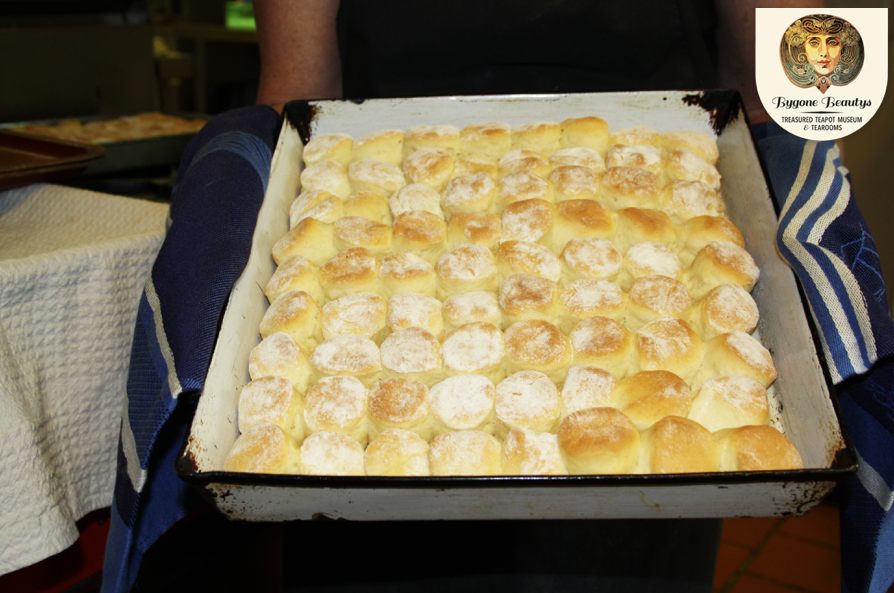 Kerry-Anne also said that "the environment, weather and temperature" can have an impact on the quality of the scones. She is a big believer in keeping all ingredients cold when preparing the dough. Where some people prefer to heat the milk, she says that for her keeping everything cold is key. This factor of temperature even extends to the weather. She says that baking scones on a cold day usually produces a better batch.
When preparing scones at Bygone Beautys, the chefs always ensure they get that balance between ingredients, handling and temperature right, so guests can experience quality scones every time they visit.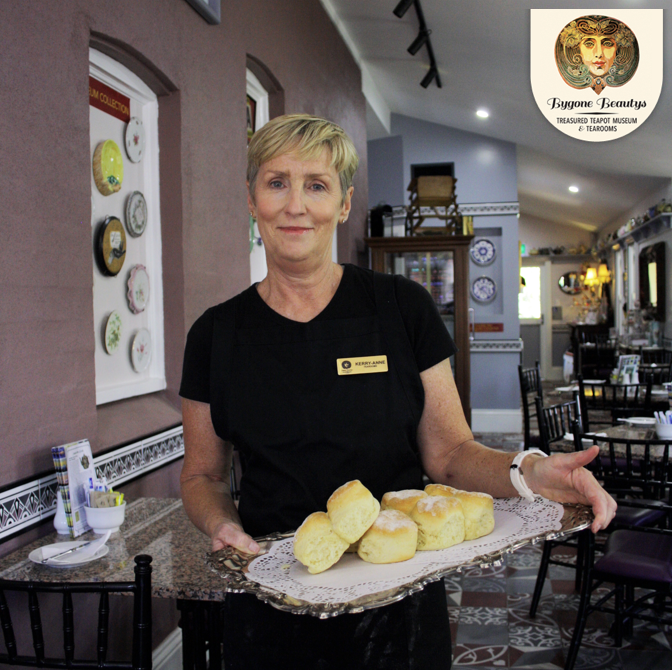 FOOTNOTE: In April this year Kerry-Anne won First Place in the Bathurst Show Baking Competition for her scones. 🙂
Bygone Beautys
20-22 Grose Street, LEURA, NSW, 2780
Tel: 02 4784 3117
Open 7 days 10-5:30pm
Facebook: https://www.facebook.com/BygoneBeautys/
To FIND other great things to see and do in the Blue Mountains, Lithgow and Oberon Regions with your FREE Ask Roz Blue Mountains Apple or Android app.