If you're short on time or don't have your own transportation, but want to get away from it all, then go to Katoomba. Katoomba is certainly no secret to residents of Sydney. When Sydney locals feel the need to escape from the summer heat or the traffic and pollution of the city, they hop on a train and go to Katoomba. There really is no need to drive, because everything you want is at your doorstep in Katoomba.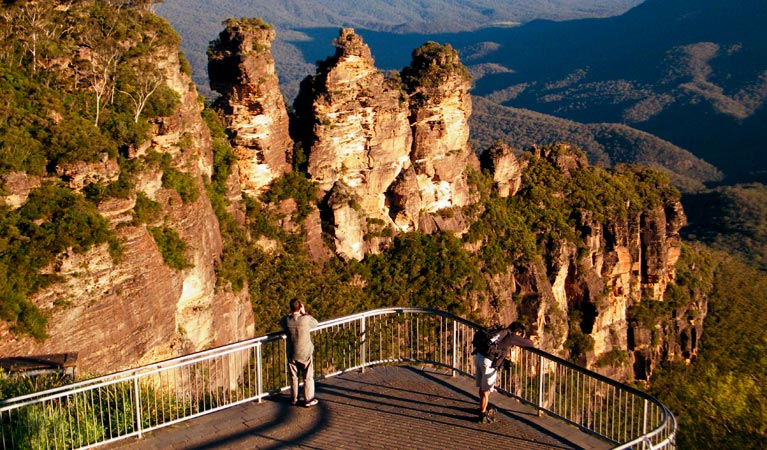 Katoomba is about a kilometre (2500 ft) above sea level, so you will immediately notice a refreshing crispness in the air the second you debark from the train. There is no need to wait for a bus to take you into town because it is right there in front of you. A short, leg-stretching stroll from the quaint old-fashioned train station will take you to a sidewalk cafe where you can enjoy a wholesome meal before you set out on your journey of discovery.
You can walk to Echo Point from the town centre, but you may want to save your energy and take a bus or a taxi. When you get there, you will meet the photogenic Three Sisters face-to-face. No matter how many photographs you have seen of these beautiful sisters, it will feel like you've really seen them for the first time. If you dare, now take a peek over the edge of the cliff face to the valley floor some 550 ft (over 150 meters) below.
If you like hiking (or bushwalking, as we say in Australia), you're going to love Katoomba. For well over a hundred and fifty years, Katoomba has had a reputation as the hiking capital of Australia. From Echo Point, you can take the Giant Staircase to the base of the cliffs. The Federal Pass trail is one of the most popular trails in Australia if not the world, yet never feels overcrowded and is always immaculately maintained. The view up the cliffs from below is as breathtaking as it is from above, but from down here, you don't hear any sounds other than those that are made by nature.
If a walk or hike on a well-maintained and signposted trail isn't enough adventure for you, then go back up to the Katoomba city centre and call into one of the many shops that specialize in outdoor activities. You can arrange for a rock climbing lesson or a day of abseiling on the cliff sides. If you want to know what life is like deep inside a Blue Mountains canyon, you can take part in a canyoning expedition. In a nutshell: if you want adventure, Katoomba can deliver.
Katoomba is so close to Sydney, you can do a lot in a single day. You've had such a great time, it would be a shame not to check into a Katoomba accommodation and stay for a night or two. You haven't yet seen Blackheath or Mt Victoria or taken a ride on the Scenic Railway, to name just a few of the attractions in and around Katoomba. Make the most of it. Sydney's only a couple of hours away, after all. You can get back quickly enough when you have to.
USE your free Ask Roz Blue Mountains app to find great things to see and do:
Apple: http://askroz.live/Free_Apple_App
Android: http://askroz.live/AR_BM_Free_Android_App
Ask Roz Blue Mountains: http://askroz.live/About_AR_BM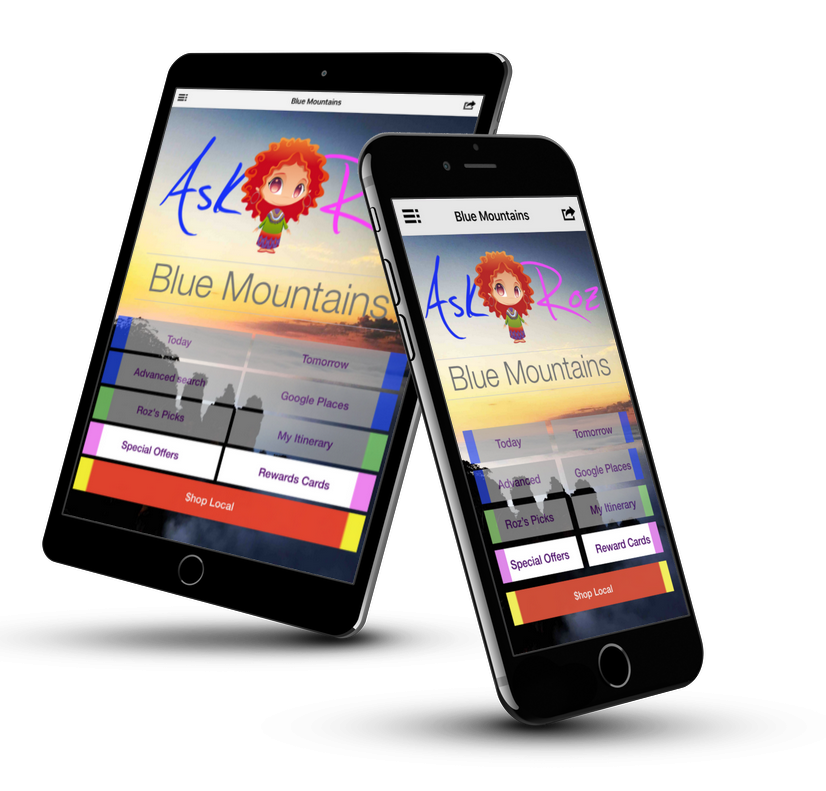 By: Sidney Morgan
Article Source: http://EzineArticles.com/expert/Sidney_Morgan/489861
2253 - 10279487