Another one for your BUCKET LIST ~ the "GRAND CLIFF TOP WALK" that goes from Katoomba Cascades, Maple Grove Park, to Sublime Point Lookout, Leura".
This is a great walk and it should be on every bushwalkers bucket list. It's a safe walk suitable for all ages who can manage a 3-4 hour one-way walk. Very few people walk the full distance.
36 Lookouts

3 Waterfalls
3 – 4 hours
10.5km one way
If you don't have the energy to do the return walk, either use 2 cars or call Katoomba Taxis on 4782 1311 for the return trip back to the start and your car.
We recommend doing the walk going East as it's a little easier "stepwise". ALSO, start in the early morning if it looks like being a hot day.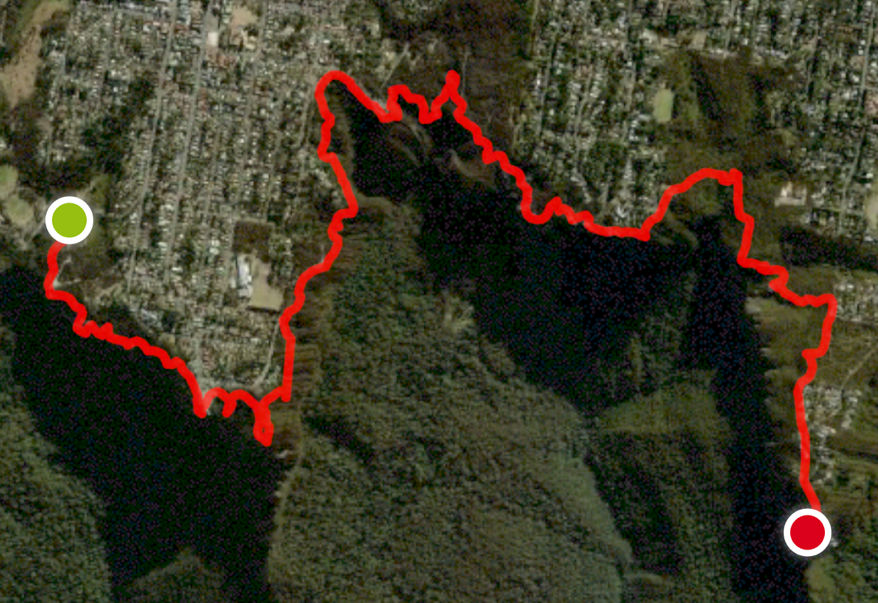 Park your car at Katoomba Cascades, Maple Grove Park car park, and walk along the Prince Henry Cliff Track past the East side of the Scenic Skyway.
The walk follows the Prince Henry Cliff Walk to Echo Point and the 3 Sisters, then onto Leura Cascades via Fossil Rock and Bridal Veil Lookouts. NB: As of June 2020 the upper Cascades is closed, but this does not impact this walk.
From there, it's onto Olympian Rock and Elysian Rock Lookouts and right around to Gordon Falls Lookout.
DETOUR: There is a track slippage between Elysian Rock and Gordon Falls Lookouts so you'll need to leave the track at Elysian and walk up to the road and then join the track again. This is only a minor detour.
Then, head down to the Pool of Sholom and up to Golf Links Lookout.
From Golf Links Lookout, follow the track down and then up to Carleton Road, Leura. Turn right there, and in about 20m take the narrow track into the bush and follow it for about 20 mins. The track goes behind some houses, that's how you'll know you're on the right track.
The track brings you out about halfway down the path to Subline Point Lookout.
RETURN: Return the same way OR hop into your other car OR call Katoomba Taxi 4782 1311.
TAKE CARE: While the track is a very safe one, on the last part of the track, there are a number of small tracks heading off to the right. These are used by climbers to get to the cliff tops, so avoid them.
TIP: Carry plenty of water and snacks and maybe even lunch as well as a hat and sunblock.
PICNIC: Aside from casual spots to relax and enjoy a snack along the way, there are picnic facilities at Gordon Falls Reserve.
TOILETS:
You'll find toilets in a park near the start at Katoomba Falls Reserve, Echo Point, and Gordon Falls Reserve.
RUBBISH: Bring it out with you.

NB: We did this walk in August 2019.