Updated 28th April 2021
Test your Jigsaw Puzzle skills with Vol. 1 of our Blue Mountains Jigsaw Puzzles.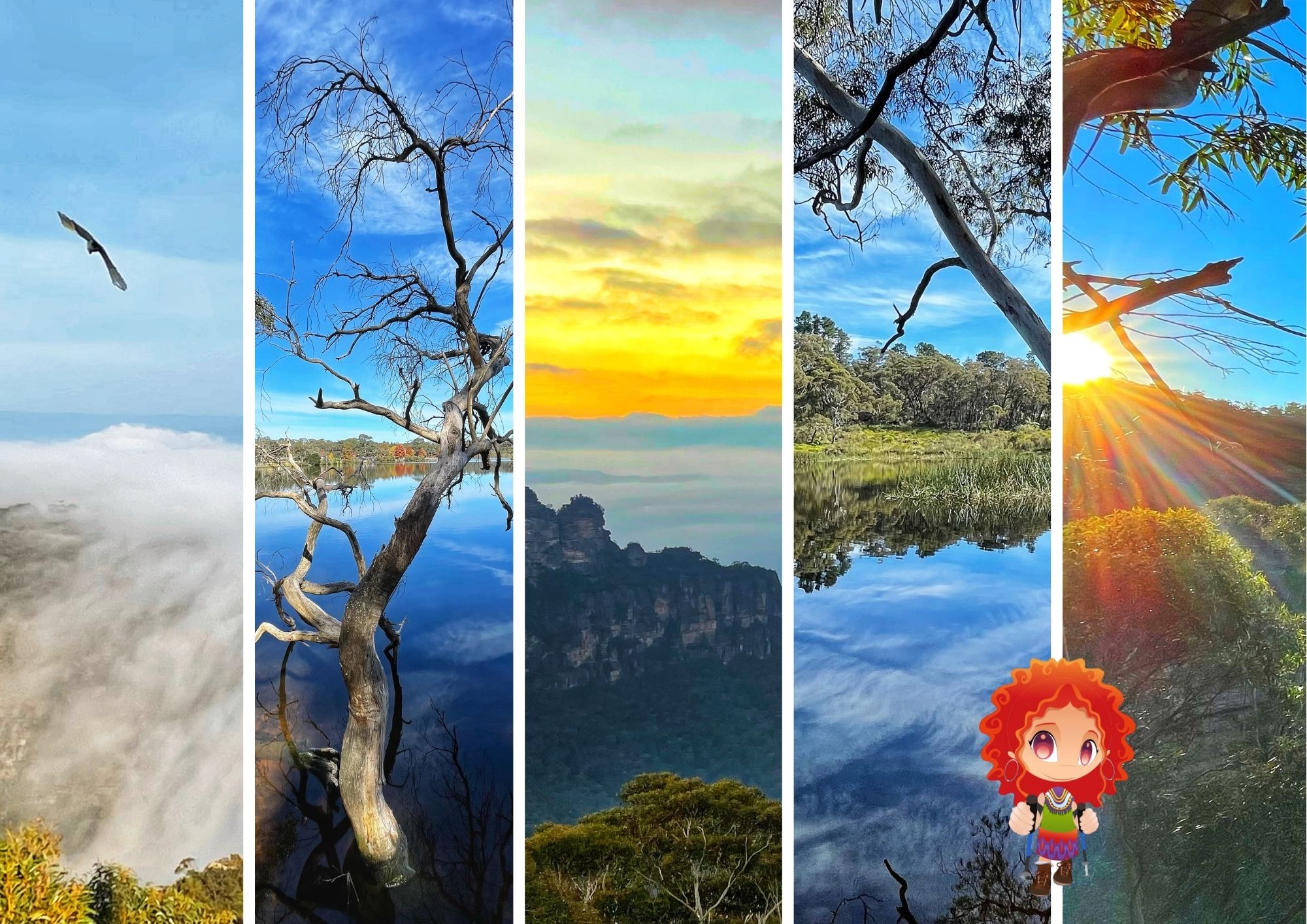 Each puzzle allows you to vary the number of pieces taking the puzzle from easy to crazy hard. You can also activate a "ghost" image of the puzzle and make it "full screen".
As we add more Jigsaw Puzzles, click here to see more puzzles.
PHANTOM FALLS, Narrow Neck Katoomba
Click here for more info on Phantom Falls
SUNRISE OVER THE JAMISON VALLEY
This photo was taken on 27th April 2021 from Marys Lookout, Katoomba. Marys Lookout is part of the Scenic World complex.
SUNRISE OVER THE LANDSLIDE, Katoomba
This photo was taken from a small unofficial lookout on Narrow Neck about 30 minutes after sunrise.

REFLECTIONS AT WENTWORTH FALLS LAKE on 24th April 2021
REFLECTIONS AT WENTWORTH FALLS LAKE on 24th April 2021
⭕️ SUBSCRIBE to Ask Roz Blue Mountains: https://www.askroz.com.au click on "subscribe"
⭕️ EVENTS: www.facebook.com/AskRozBlueMountains/events
⭕️ NPWS Track Closures: https://www.askroz.com.au/blog/npws-blue-mountains-track-closures
11460 - 10318330