I'm Rene from Rene Kisselbach Photography, a German born Australian living in Sydney since over a decade. I fell in love with Sydney, Australia and the Australian people the very first time I've visited and soon returned to live here for good.
I got my first SLR camera when I was 15, following my grandfather and father into photography and I was hooked ever since.
My photography took a back seat while my son was younger but the fire was reignited when upgrading to a digital SLR camera in 2010. My son is now older and is picking up the camera now as well. I'm glad to see the tradition is continuing.
I have a passion for landscape photography and feel very fortunate to live in Sydney with its many beaches, fabulous cityscape and close proximity to the Blue Mountains and nearby Central and South Coast. Photography has given me the opportunity to see so much more of this beautiful country.
I enjoy the ever changing landscapes and love waking up in the early mornings, grab my gear and capture the sunrise, exploring new sites and watch the day start. There is almost nothing more fulfilling than breath in fresh sea or mountain air, listen to the sound of nature and start the day with that purity.
Second to none is finishing a day by watching the sun set behind the Sydney Harbour Bridge from the many places in the Sydney harbour.
I have yet to discover so many places and looking forward to the journey that is lying ahead of me.
Website: www.renekisselbachphotography.com.au
Facebook: https://www.facebook.com/rene.kisselbach.photography
Instagram: https://instagram.com/renekisselbachphotography
Google+: https://plus.google.com/u/0/107130631146957366218/posts
To find great things to see and do in the Blue Mountains, Lithgow and Oberon Regions get your FREE Ask Roz Blue Mountains Apple or Android app.
Apple: http://goo.gl/hUx393
Android: http://goo.gl/N6obC2
Subscribe to our newsletter: http://goo.gl/VodfZZ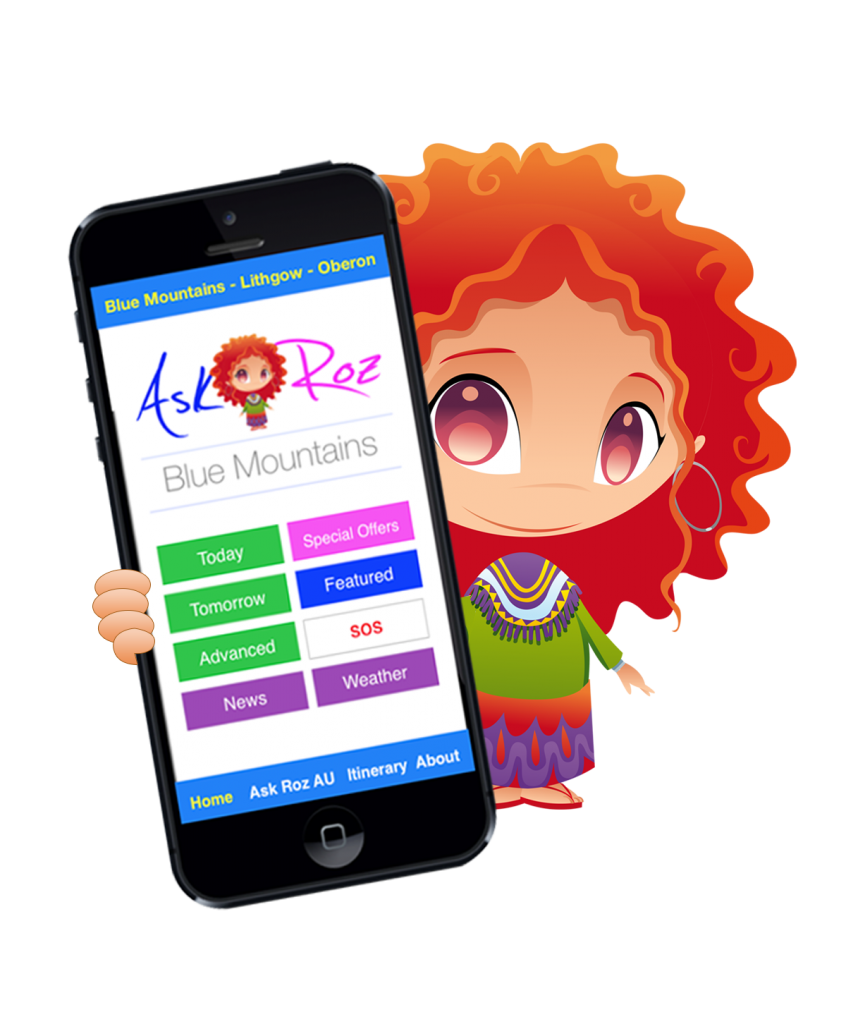 1985 - 10279695