The Katoomba Falls is a segmented waterfall# that is located close to Echo Point near Katoomba on the Kedumba River, descending into the Jamison Valley, located within the Blue Mountains National Park in the Blue Mountains.
At the top are the Katoomba Cascades. These are easily accessible via stairs from Katoomba Falls Reserve or from the walk that heads to and from Scenic World.
#Segmented waterfalls occur when water finds more than one course along its downhill journey, forming distinct flows of water.
How to see Katoomba Falls
The easiest view is from Reid's Plateau, which is located a short distance from the Katoomba Kiosk.
Alternatively, you could take a trip on the Scenic Skyway from Scenic World.
The most "hands on" view is to take the walk down to "middle falls", where you get up close and personal with the 2nd drop of the falls. This is an impressive spot when the falls are very active. Allow 60 mins for the return walk to your car that you parked beside the Katoomba Kiosk.
The YouTube videos you see below were filmed during and soon after heavy rain. Under normal circumstances Katoomba Falls is gentle as its feed from a natural spring.
Katoomba Cascades after some heavy rain
Katoomba Falls
Use your free Ask Roz Blue Mountains app to find great things to see and do.
Free Apple app:
http://bit.do/Free-ARBM-Apple-App
Free Android app:
http://bit.do/Free-ARBM-Android-App
#AskRozBlueMountains #VisitBlueMountains #VisitLithgow #VisitOberon #AskRozAU #AskRozBlueMountains #AskRoz www.askroz.com.au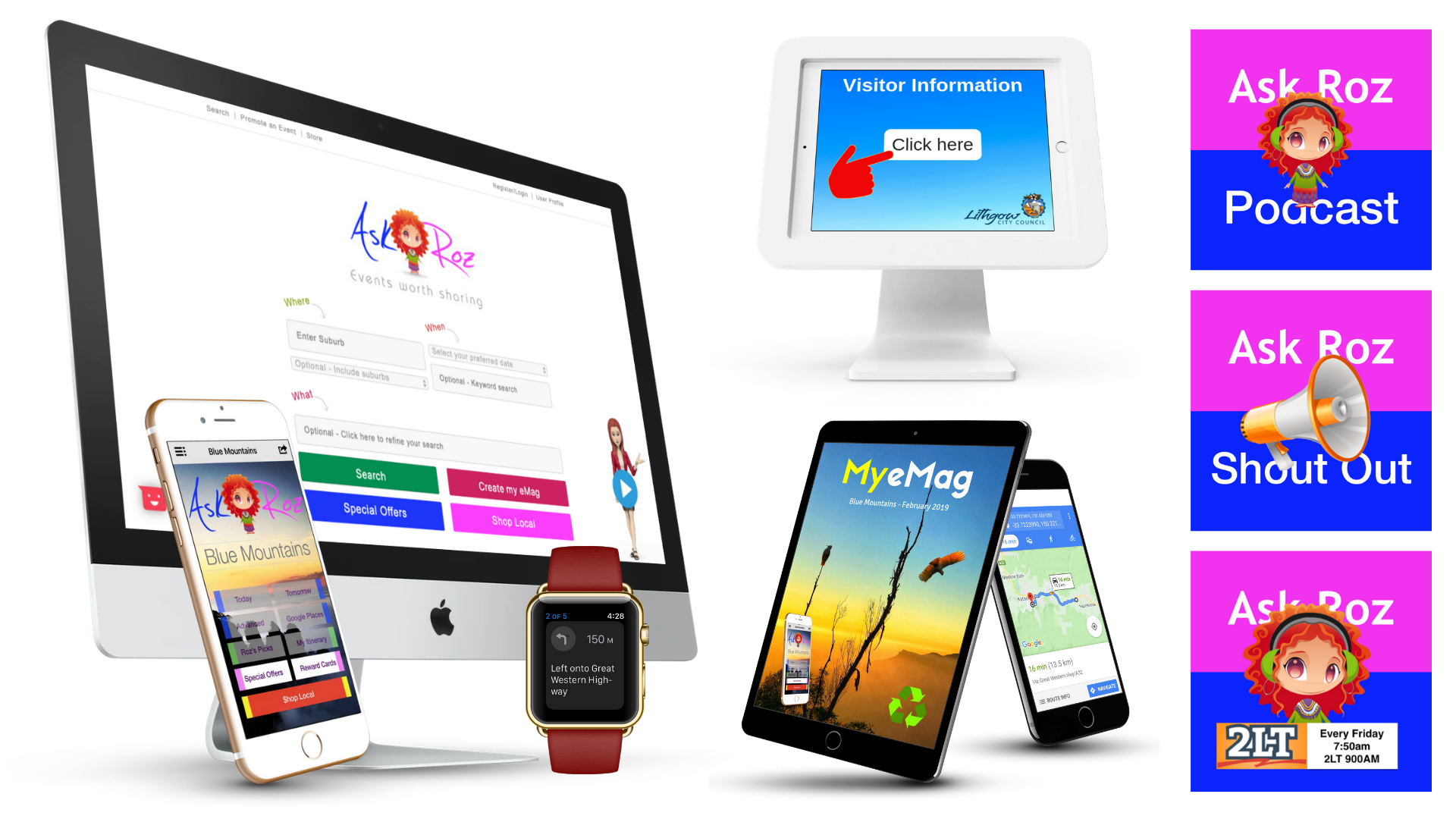 4143 - 10318853