Located opposite Leuralla Toy and Railway Museum you'll find the 3 sphinx-like statues hidden in the bush.
They were carved from Gosford sandstone by Saul Munro under commission by Elizabeth Evatt in memory of her mother-in-law. It's a bit like a scene from Indiana Jones. They were carved in 1986-87.
Little else is known of their history.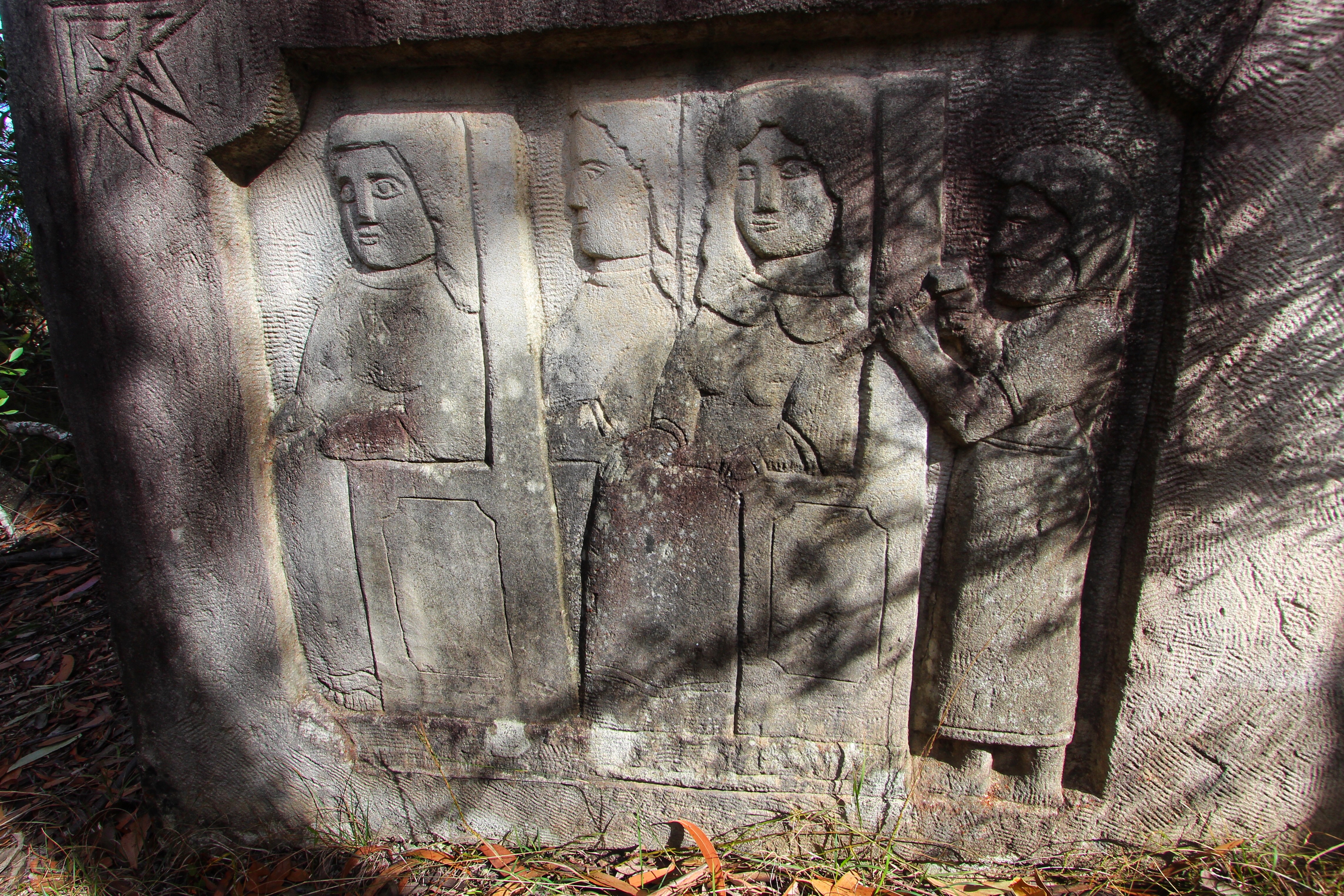 19235 - 10279382