Hargraves Lookout offers accessible and offers outstanding views over the Megalong Valley.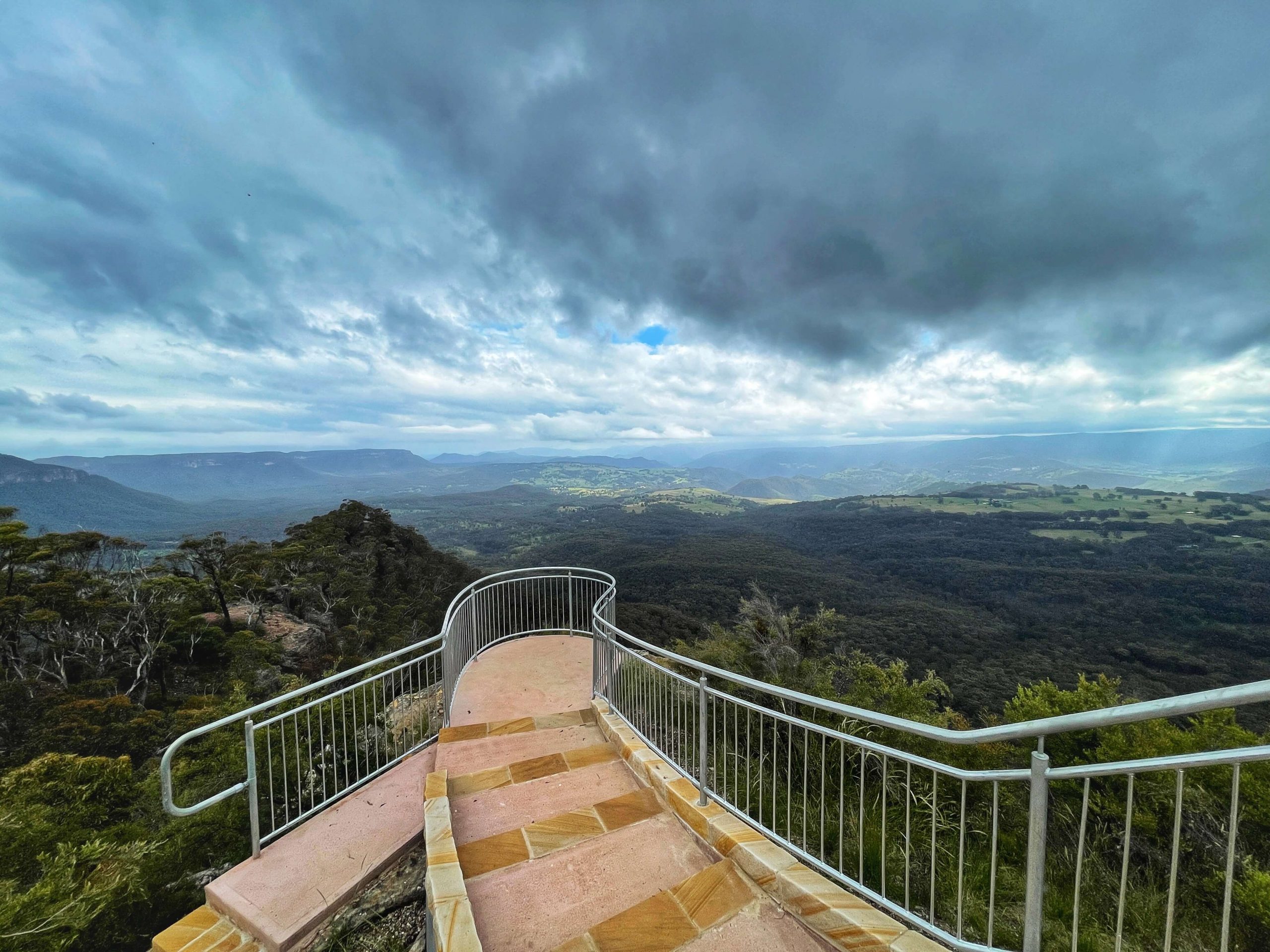 There are now 2 accessible safe lookouts and very flash toilets. The only wonder is that there are no picnic tables other than the two in the stone "old school" historic picnic shelter and there is only one bench.
This is a great lookout that offers a better experience and stunning panoramic views over the Megalong Valley. You can simply enjoy the view from the main lookout or take the return walk-out to Panorama Point.
If you're looking for a picnic spot with views, nearby Mount Blackheath is a great spot to visit, offering picnic tables and great views, but only after checking out Hargraves Lookout. Here: https://www.facebook.com/AskRozBlueMountains/posts/4496179957092056
ACCESS: Road access is easy from Blackheath. The last few kilometers are dirt. Here: https://w3w.co/essentials.sticks.launcher
360° Virtual Tours
If you're up to it, the adventurous walkout to Panorama Point. Panorama Point is a ridge walk that starts at Hargraves and offers fantastic views. Because it hasn't been used for several months it's a bit rough, so take care. It's also not a track for the little ones. Allow 40min return for the walk to Panorama Point.
HISTORY: Hargraves Lookout was opened on 17th March 1915. It was created by the "New Sights Committee" of Blue Mountains Shire and cost £140. It was said that William Hargraves had stood on the spot in around 1885, it was recommended that the post be named after him.
The Hargraves Lookout Reserve has local significance for its association with the Blackheath pioneer William Hargraves (1839-1925) who has been described as the "father of Blackheath".
21963 - 10318473