Another one for your BUCKET LIST and or the SCHOOL HOLIDAYS ~ Edith and Mabel Falls, Woodford.
• Heights: Only Edith Falls might be an issue.
This is an easy 3.5km return walk that is part of the longer Transit of Venus walk. Park your car at the end of Mount View Avenue, Woodford and take the track/fire trail. HERE>> https://w3w.co/proudest.began.quaff
The valley floor has the most beautiful giant Scribbly Gums. Both falls normally have low water flows so for best images visit after some rain. You can extend the walk and visit Hazel Falls.
As you get closer to the falls, the tracks get a bit rough, especially at Edith Falls.
Mabel Falls is amazing, the falls spill into a large pond that wouldn't be out of place on a tropical island. There is also a large overhang/cave that allows the adventurous to walk behind the falls.
Edith and Mabel were the daughters of Alfred and Frances Fairfax named after the daughters of Alfred Fairfax – the owner of Woodford House from 1867. At this time both of these falls were on the grounds of Fairfax's grand estate.
The Historic photo (last one) of Mabel Falls was taken many years after Fairfax owned the estate when it had become the Woodford Academy for Boys under the ownership of Classics Scholar John McMananemy. Woodford Academy students bathed daily at Mabel Falls as part of their daily morning 1.5km run to the falls and back!
Some info from
Woodford Academy – National Trust of Australia NSW
𝗦𝗨𝗕𝗦𝗖𝗥𝗜𝗕𝗘 to the Ask Roz Blue Mountains "General" newsletter: http://lnnk.in/@Subscribe-ARBM-General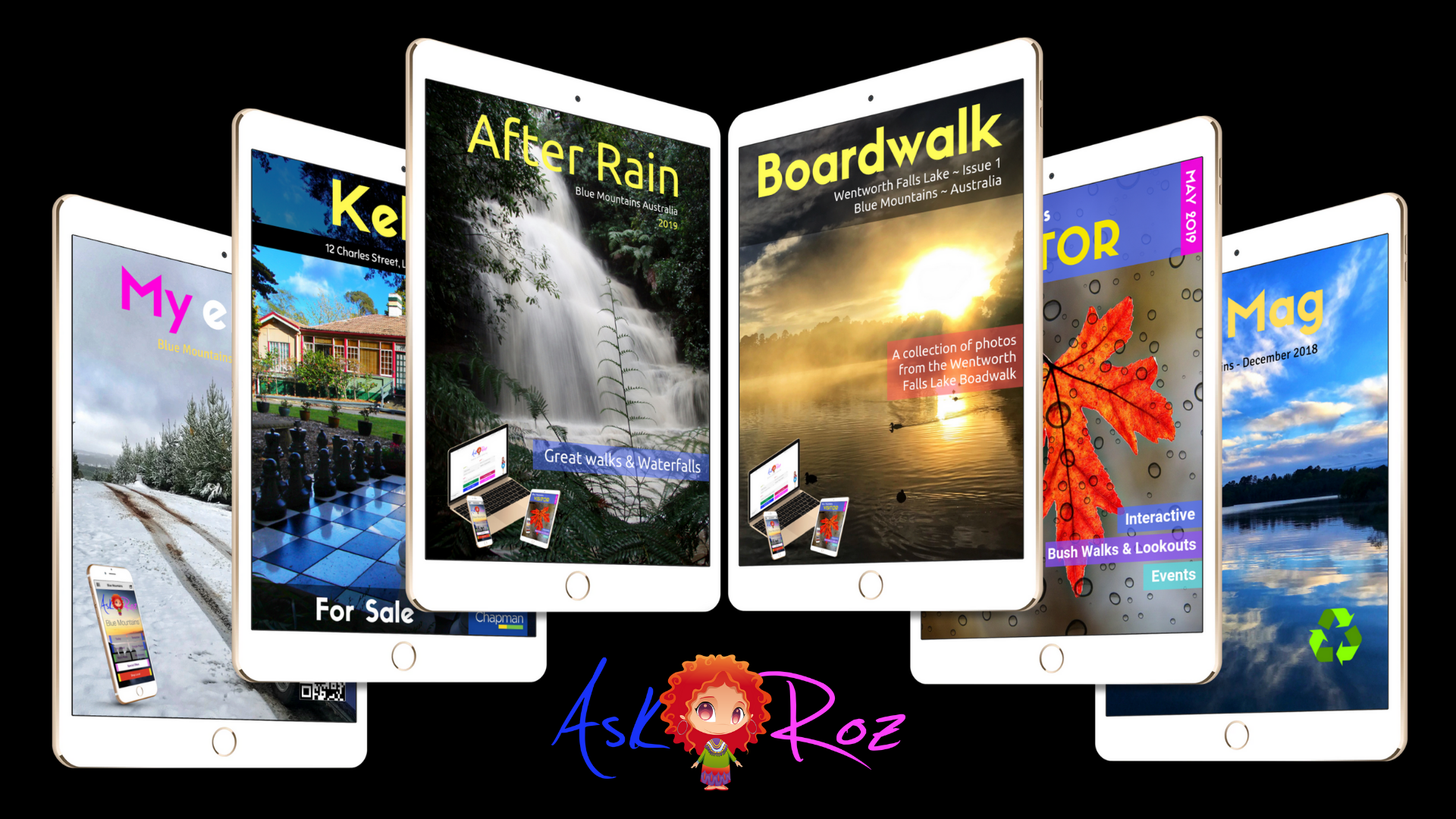 #arbmBucketList
Total: 1811 Today: 5