This is an amazing story. The following information is from the Blue Mountains Local Studies site.
The story begins in 1859 when George Bills was born in Brighton England. He came to Australia as a young man, and with his brother established a wire mattress manufacturing business in Kent St Sydney, which operated successfully over many years.
During his lifetime, George was a philanthropist who took a keen interest in seeking out cases of human need and gave many thousands of pounds anonymously to assist the needy folk.
George Bills died 14 Dec 1927 and his wife, Annis died on the 20 Jun 1910. After providing some personal bequests, his will directed the income from the residue of his estate to be used to provide troughs for horses, and for the purpose of preventing cruelty, and alleviating the sufferings of animals in any country.
Around 700 troughs were erected in Australia, mostly in New South Wales and Victoria, and some 50 in overseas countries – England, Ireland, Switzerland [for donkeys] and Japan.
In the early stages of trough supply, each was individually designed and constructed. One of the first was a granite Memorial trough, hewn in one piece as a memorial to Mr Bills. It was situated in Barton St Hawthorn, Melbourne; the trough has long since been removed.
Later a standard design was adopted, and Rocla concrete products supplied many hundreds of the troughs in Victoria and New South Wales. Troughs were supplied on application to the Bills Trust by Councils, and truckloads of 10 would often leave the Rocla Factory for installation by a team of men in country towns. Most of the troughs were made and supplied in the 1930's in Victoria.
The cumbersome steel and concrete moulds were later moved to a Rocla factory at Junee, NSW; where about 20 troughs were made in 1938. The moulds were transferred to Sydney where about 200 troughs were made and supplied to various areas. But the growing use of the motor car and trucks caused a halt in demand for the troughs and none have been installed since World War II.
Horse Troughs in the Blue Mountains are located at:
Railway Parade, Medlow Bath – at the Somerset St intersection
Glen Rd, Woodford – Not a Bills Trough
Falls Rd, Wentworth Falls – near the Fletcher St intersection
Glenbrook – near the theatre
Blackheath – near the Govett's Ride statue in the park on the highway – Not a Bills trough
Ardill park, Warrimoo
Douglass Square, Lawson – Not a Bills Trough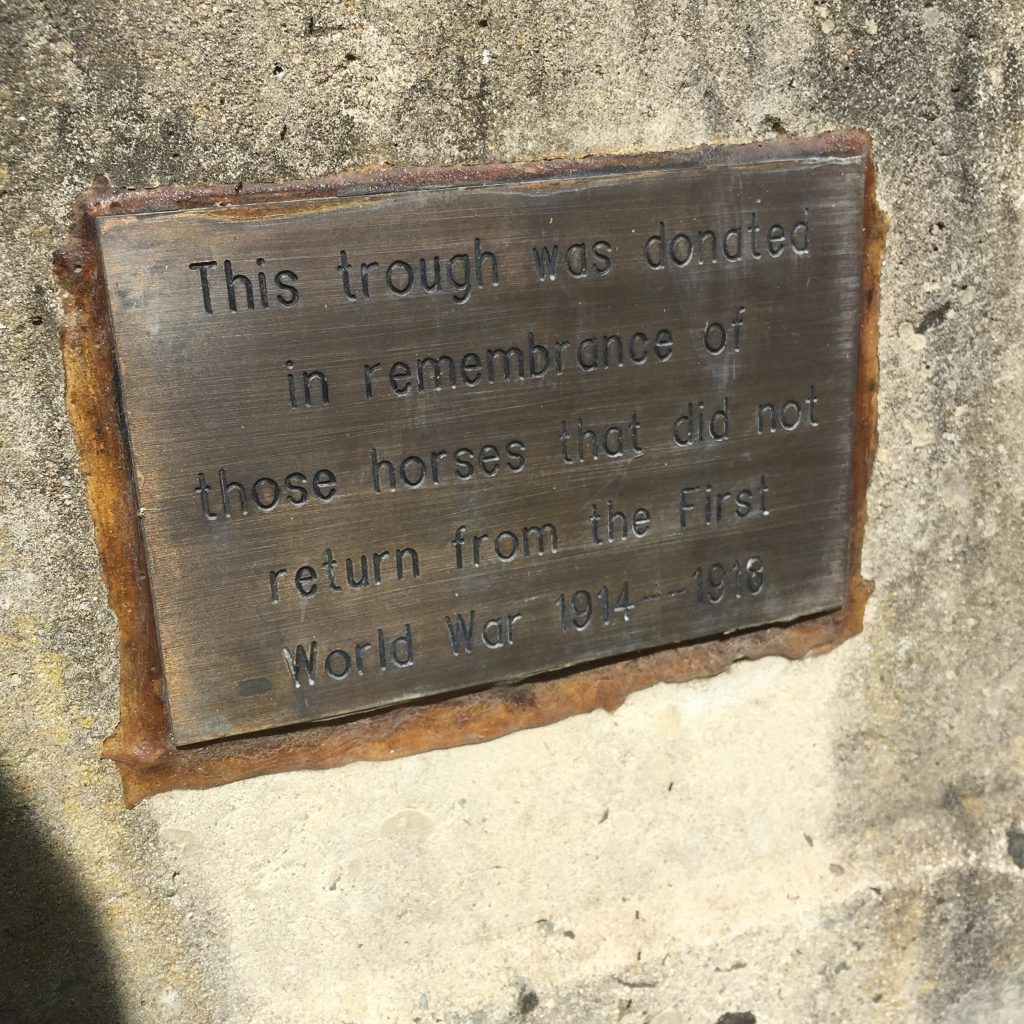 Glenbrook Horse Trough
Glenbrook Horse Trough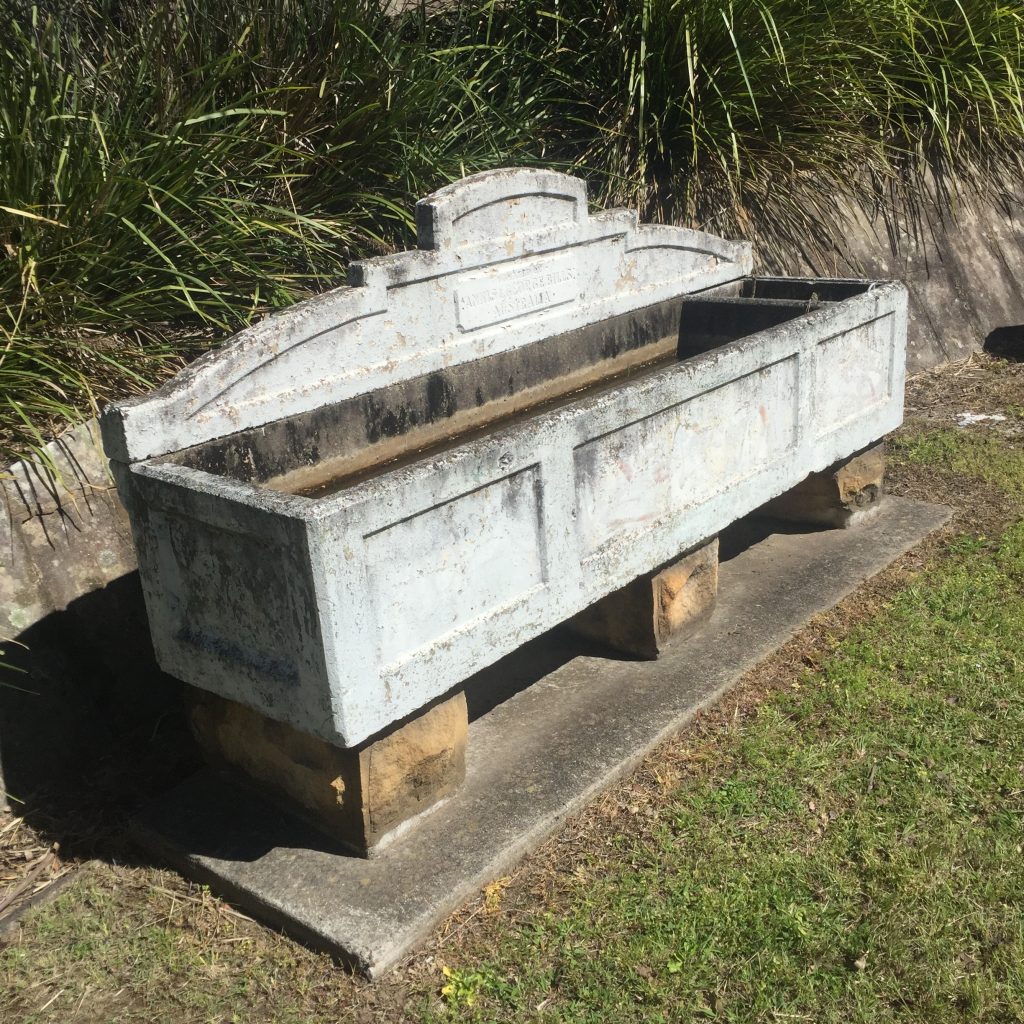 Warrimoo Horse Trough
Wentworth Falls Horse Trough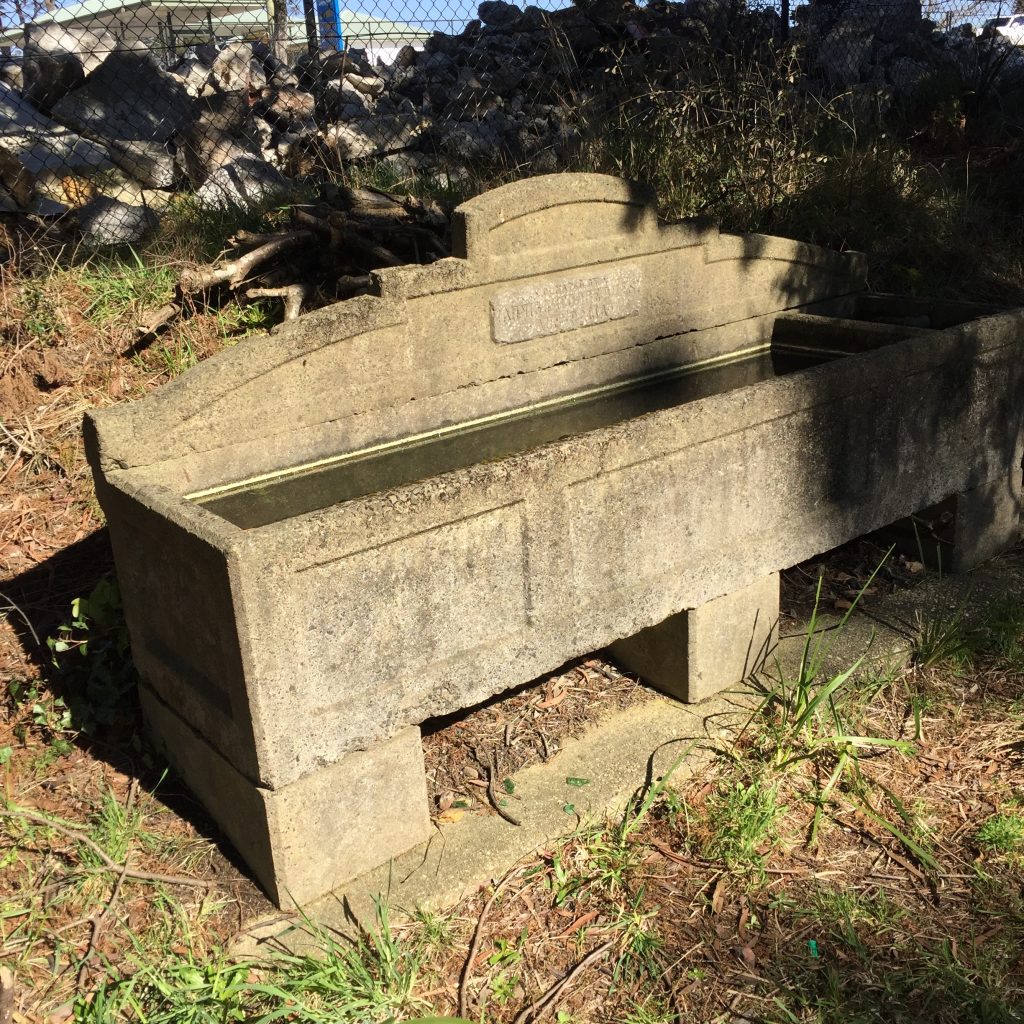 Medlow Bath Horse Trough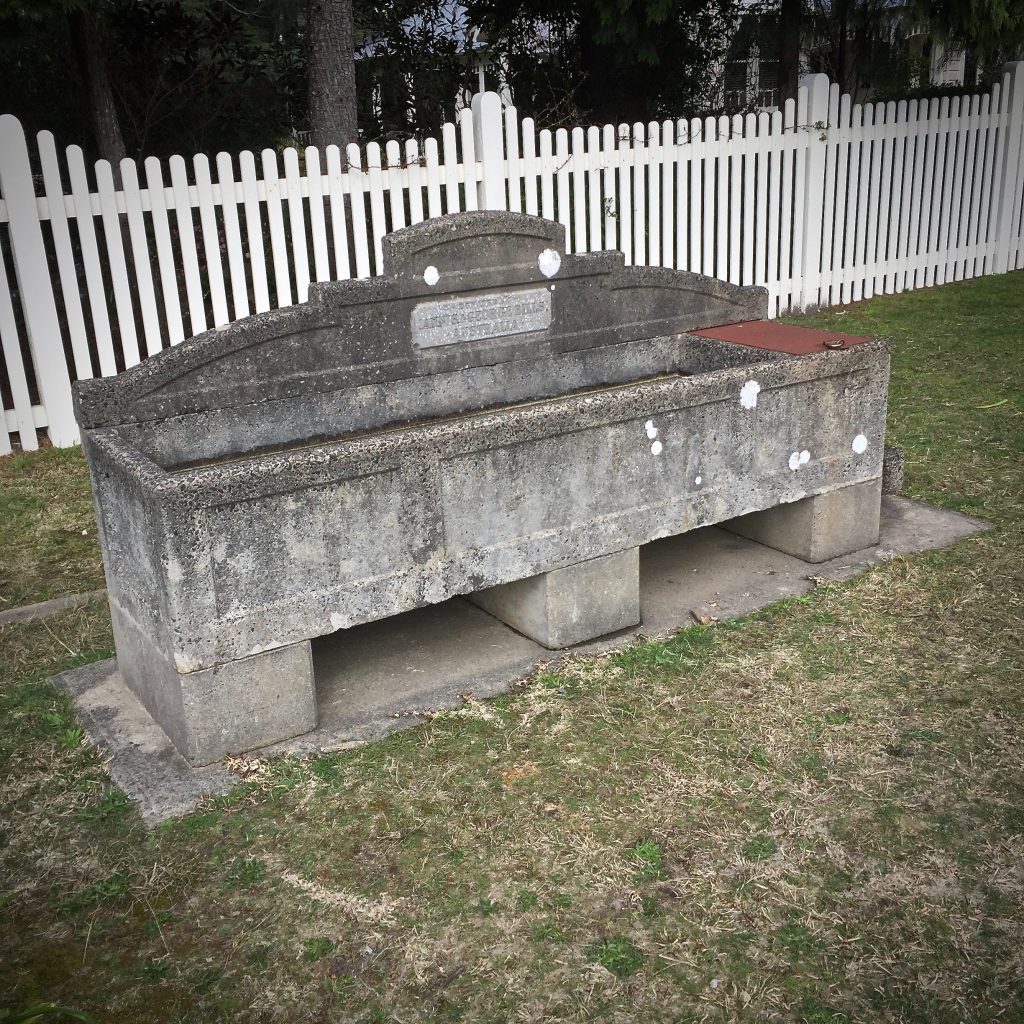 Wentworth Falls Horse Trough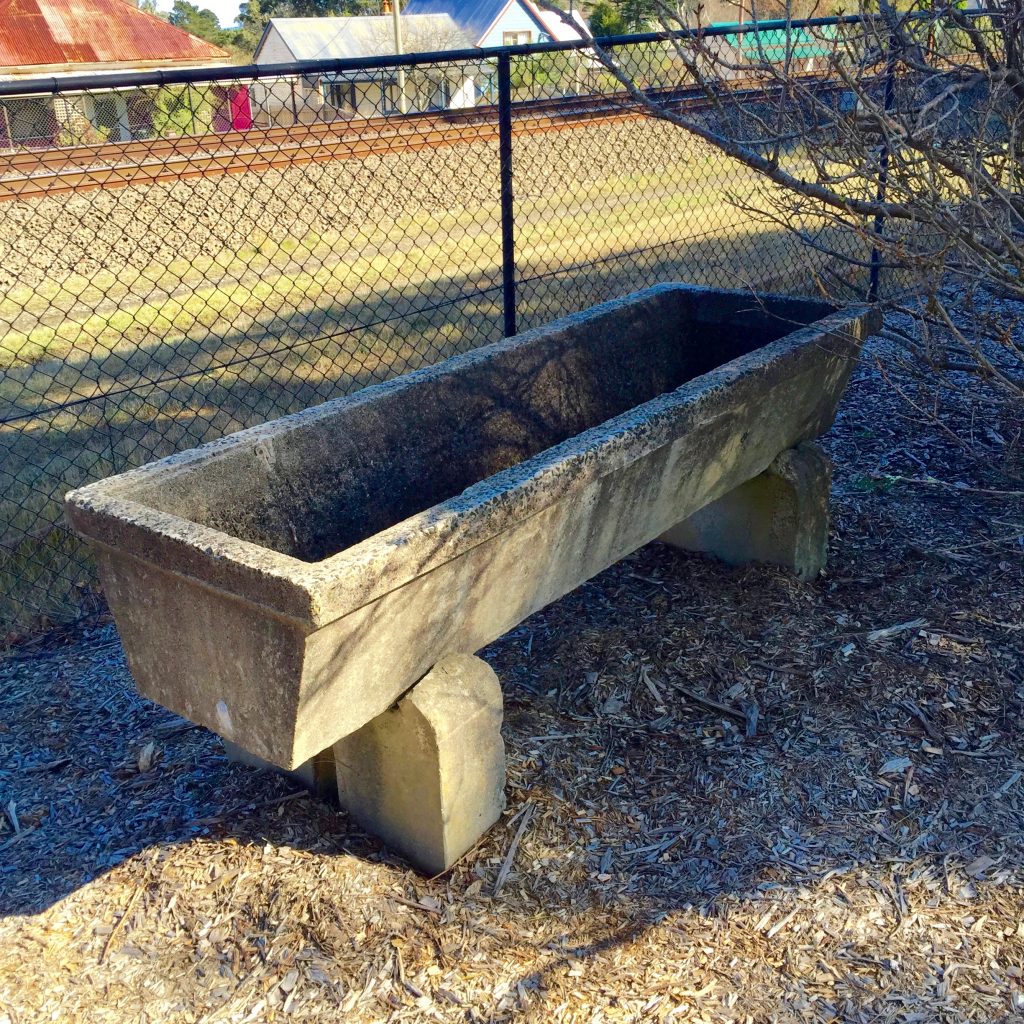 Blackheath Horse Trough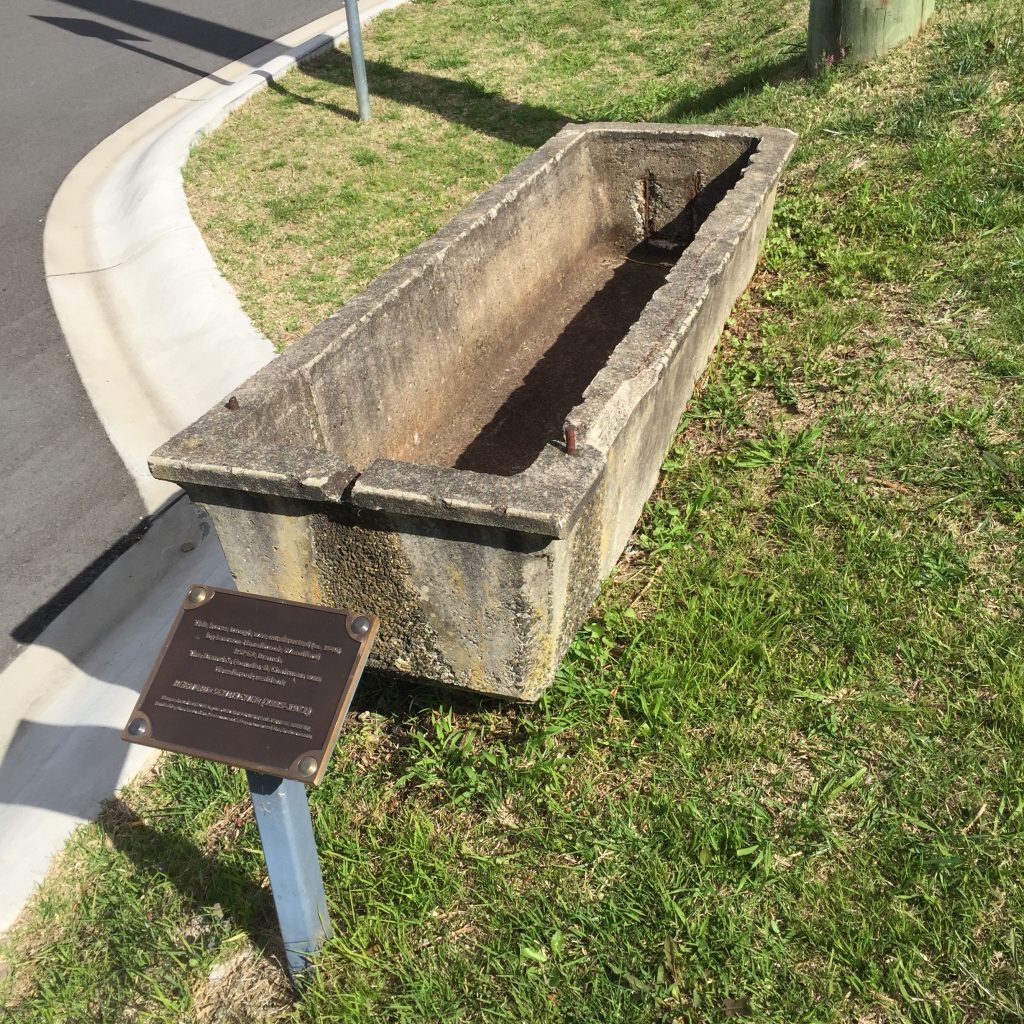 Woodford Horse Trough – Not a Bills Trough
Lawson Horse Trough – Not a Bills Trough
35194 - 10280025