Ask Roz Blue Mountains have almost 7,000 original photos that have been taken after the 2020 bushfires taken by a professional photographer on iPhones.
The photos cover everything from scenery, walks, lookouts, sunrise, sunset, lakes, trees, cliffs, plants, skies etc. We also have a large collection of 360° Virtual Tours that are great for websites, just ask.
The photos cover the bulk of the Blue Mountains and extend to Jenolan, Kanangra, Lithgow, and the Newnes Plateau.
We license the single use of the photos, for Social Media, from as little as 0.99c each.
SUBSCRIPTION SCHEDULE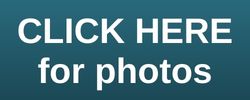 KEY POINT SUMMARY
All photos are original.
All photos were taken by a professional photographer using iPhones.
Photos are relevant and topical.
All photos were taken after the 2020 fires, unless otherwise stated.
All photos are © copyrighted and the license allows for use on your Facebook and/or Instagram page.
Photos should be used within 30 days of receiving them.
Photos are not to be printed or used on any printed material.
It is up to the subscriber to select photos and advise us via our online order form.
Monthly subscriptions can be canceled after 3 months with 1 month's notice.
Where subscriptions are canceled, any photos previously provided cannot be used after the cancelation date.
Unused credits do not rollover.
All monies paid are not refundable.
While Ask Roz Blue Mountains does not do photoshoots, we can introduce you to photographers that do.
297 - 10318876