In another great initiative, Scenic World Blue Mountains are launching "Light up the night" from April 5th – 25th.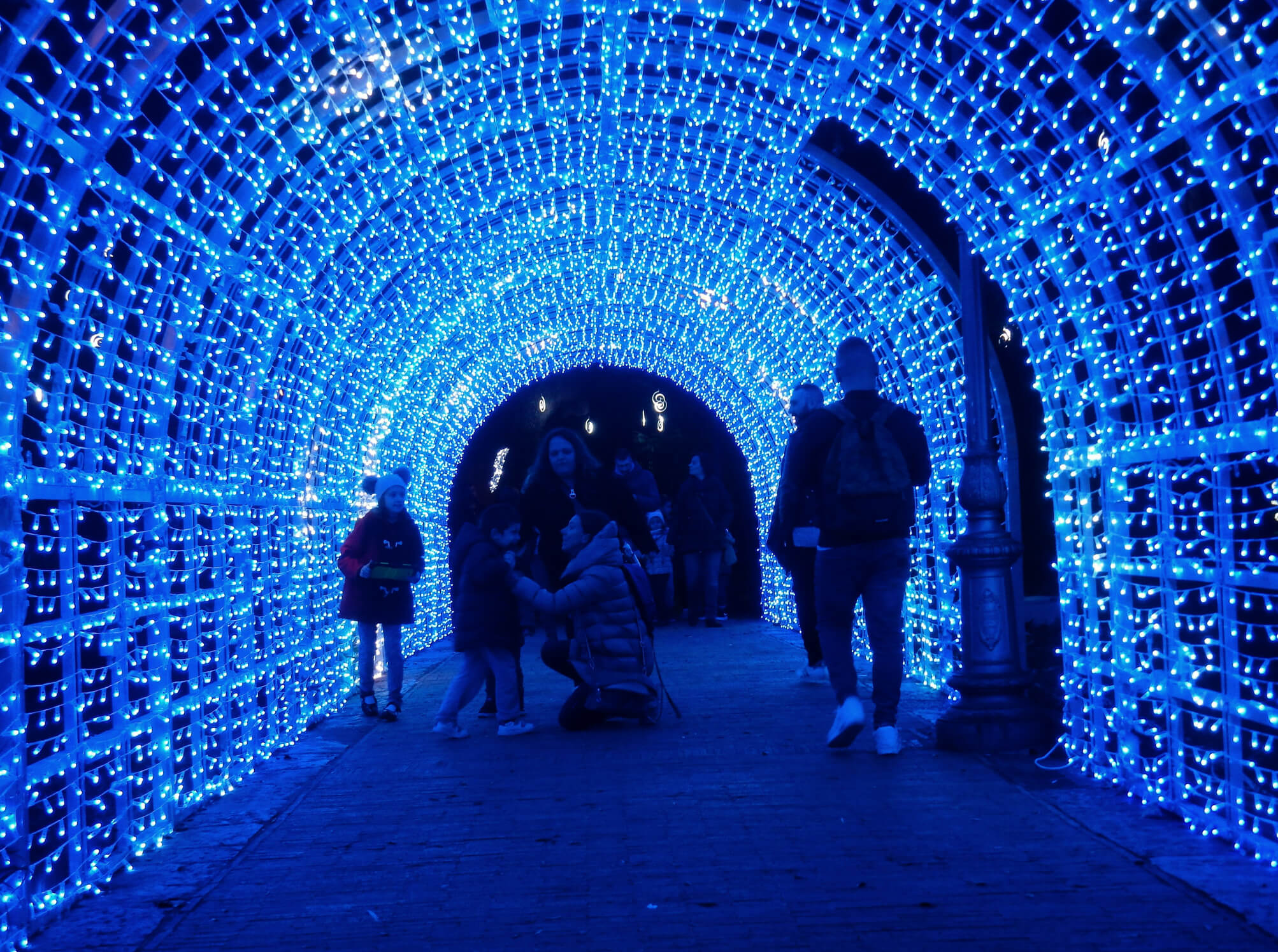 Over 50,000 lights will be installed across the site. Dance on the Disco Skyway and silent nightclub with music programmed by Hermitude.
There will also be CARNIVAL RIDES. Kids light maze. Insta-worthy light installations. Bite Up The Night food pop-up. Coupled with that you have the Three Sisters & Katoomba Falls lit up and you can explore the illuminated Katoomba Night-Lit Walk.
"The event kicks off when the sun goes down, transforming Scenic World and some of the Blue Mountains most iconic landmarks into a vibrant light display as part of an illuminated evening circuit.
Arriving at Scenic World, you'll be dazzled by the tens of thousands of lights installed throughout the site. Solve the light maze, take a spin in the carnival rides and rip up the silent nightclub dance floor, with music mixed by local legends, Hermitude.
Grab some food at the Bite Up The Night pop up, and fuel up for the world's only cable car nightclub, the Disco Skyway is fitted with lights and speakers, and tracks hand-picked by Hermitude. You can stay and party 270m above the valley floor, or boogie off at the East Station, to explore the Katoomba Night-Lit Walk—a family-friendly 1.3km illuminated light circuit on the other side of the escarpment.
The smooth, illuminated walkway connects to Katoomba Falls, and lots of lookouts, the perfect vantage points to see The Three Sisters, Katoomba Falls, Orphan Rock and part of the escarpment lit up as part of a Blue Mountains City Council's evening light display.
Good night: It's the first time you can experience Scenic World, by night. Disco Skyway sessions run from 5pm—7:30pm, and the site stays open until 9:30pm. See the valley change colours as THE sun sets, and then see it transformed by light.
Disco Skyway: Ever danced suspended 270m above the ground? The iconic Skyway transforms into the world's only cable car club, decked out with lights and speakers, and music programmed by Hermitude. Stay aboard to dance the night away, or jump off to connect to the Katoomba Night-Lit Walk.
Katoomba Night-Lit Walk: Nature plays centre stage along this 1.3km family-friendly evening light experience, showcasing icons such as Katoomba Cascades, Witches Leap and Katoomba Falls. www.facebook.com/AskRozBlueMountains/posts/4492329370810448
Accessibility: Disco Skyway and forecourt area are wheelchair accessible. Whilst some parts of the Katoomba Night lit walk are wheelchair accessible, the walk is not wheelchair accessible from the Skyway East Station.
Music: Electronica gurus, global stars and good ole Mountain Boys, Hermitude, have programmed the music across our site—from the Disco Skyway to the silent nightclub.
13652 - 10279184