Coxs Cave is a must-visit if you have the ability to climb the ladder into the cave. This article is about the "round walk".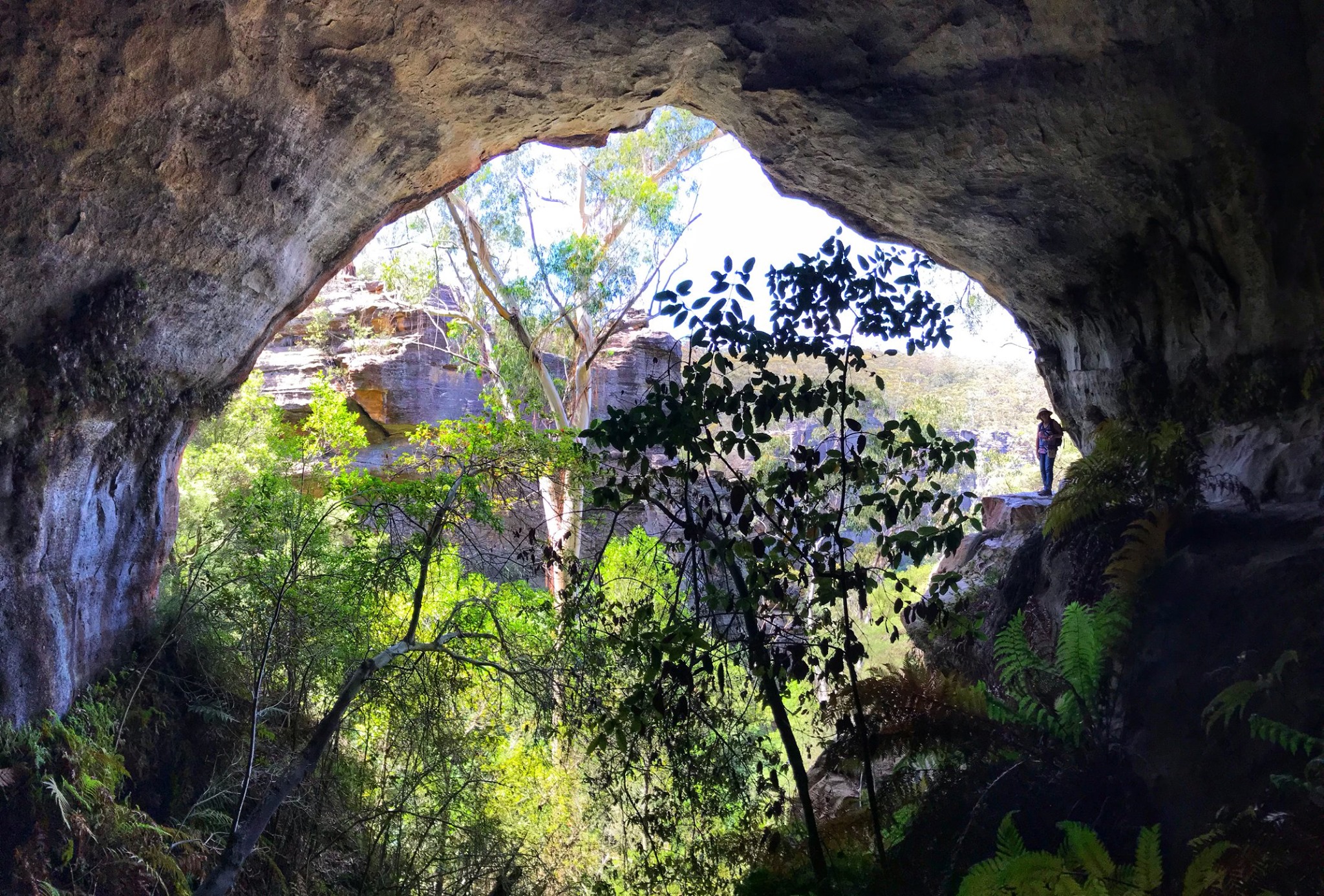 NB: If you intend climbing into Cox's Cave, be warned it's not suitable for little ones or anyone with a fear of high places. The ladder is not for the faint-hearted. If you have a fear of heights, don't try it. We enjoyed lunch in the upper cave entry. The view was amazing.
KEY POINTS
Distance: 2.75km
Time: 90 mins return PLUS browsing time
Best time of the day: Any time
Kid-safe: Yes with supervision, but not up the ladder
Dogs on-leash: Yes
Steps: Lots
Accessible: No
Heights: The ladder is scary
Must do rating out of 10: 11
ACCESS: Park your car at the Mount Piddington Carpark, Mount Victoria and follow the signs. START HERE>> https://w3w.co/army.crinkle.wham
The walk goes downhill for about 45 minutes and eventually follows a creek through the valley, which is really pretty.
You'll then come to a cliff view over the valley, the track follows around to the right, it is hard to see. In about 15 minutes you'll arrive at Cox's Cave entry ladder.
Once you get back down the ladder you turn left and start the climb out. It's about 500m to the carpark and it's all uphill 😞
SHORT OPTION: You could choose the shorter walk directly to the cave.
HISTORY: Coxs Cave, was named after George Henry Cox, who was a fellow member of Parliament with William Piddington.
NOTE: The loop walk to FAIRY BOWER is closed.
#HolidayHereThisYear #arbmbucketlist #AskRozBlueMountains #AfterRaineMag
13842 - 10279338