After almost 12 months of construction, the spectacular new development at Echo Point has been completed and is open to the community.
The project has significantly enhanced the viewing experience at the site and includes:
• a gathering place (community amphitheatre)
• a new Prince of Wales Lookout providing a closer view of The Three Sisters, and
• a 140-metre accessible, elevated, night-lit boardwalk connecting the lookouts, amphitheatre and Visitor Information Centre.
The concept for the 150m2 gathering place arose from consultation with the Dharug and Gundungurra Peoples, which began in 2016. It now provides a place for the community and visitors to sit and experience Echo Point and the Jamison Valley. It is also to be used for cultural presentations (including dance, talk, drama and song) and scientific presentations.
Mayor Mark Greenhill said Council was thankful to have received matched funding from the Federal Government's National Stronger Regions grant program for this major project.
"In consultation with Traditional Owners, we wanted this upgrade to enable a new, memorable and unique experience for all who visit this special place," he said.
The gathering space is known as Dyindinggang to the Gundungurra people and Dyinbarri to the Dharug people, with respect to the Sisters (Seven Sisters) in the landscape and the sky with Ngurra (Country). One of most impressive features of the space is its stylised "Map of Country" which is etched into the concrete floor of the stage area. This represents the significant waterways within Dharug and Gundungurra Ngurra, in the Blue Mountains.
Other stunning new features at the site include LED lights, which have been placed in the stage that mirrors four constellations of the night sky, including within the Seven Sisters (Pleiades). These are programed to display and assist in sharing cultural stories connected with the night sky (sky Country).
"For the Dharug and Gundungurra Peoples to share their knowledge of the cultural and spiritual significance of this site with the broader community, in this way, is such an incredible gift," Mayor Greenhill said.
"We believe millions of visitors to this site will be enriched by this new experience, for many years to come."
An elevated and night-lit accessible boardwalk has also reopened the link to The Prince Henry Cliff Walk and allowed renewed access to the Prince of Wales Lookout that has been closed for 10 years.
While the Three Sisters have been night-lit for many years, the upgrade provides safe access to a number of new vantage points. In addition, landscape lighting allows visitors to appreciate some of the surrounding vegetation to create a more holistic experience.
Council has also improved visitor safety at this high profile and unique location, by introducing security measures thanks a Federal Government Safer Communities grant. As part of the recent upgrade, Council installed bollards and a Closed-Circuit Television (CCTV) system. Evacuation signage was also installed.
Find out more about the new features at the site at: https://www.bmcc.nsw.gov.au/echo-point
ASK ROZ BLUE MOUNTAINS: https://www.facebook.com/AskRozBlueMountains/
✍️ SUBSCRIBE to the Ask Roz Blue Mountains' newsletter: http://lnnk.in/@Subscribe-ARBM-General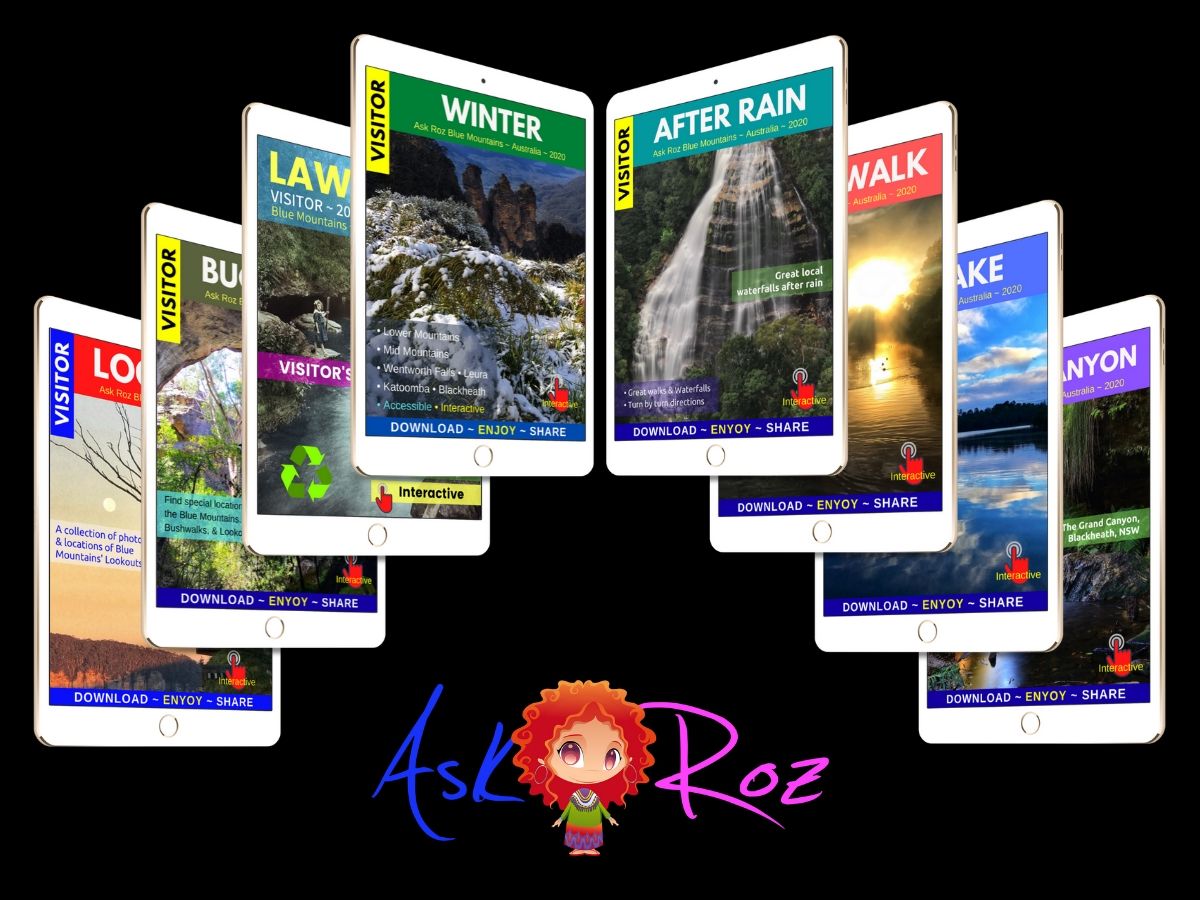 87189 - 10279275