Another one for your 𝗕𝗨𝗖𝗞𝗘𝗧 𝗟𝗜𝗦𝗧 or the School Holidays ~ 𝗧𝗮𝗯𝗹𝗲 𝗥𝗼𝗰𝗸 𝗟𝗼𝗼𝗸𝗼𝘂𝘁 (𝗧𝗵𝗲 𝗥𝗼𝗰𝗸), 𝗠𝘂𝗹𝗴𝗼𝗮.
If you are after breathtaking views of the Nepean Gorge in the Blue Mountains National Park then "The Rock Lookout" will give you that. It's a wonderful spot for a picnic. NOT suitable on a windy day.
𝗞𝗘𝗬 𝗣𝗢𝗜𝗡𝗧𝗦
• Distance: 150m
• Time: 20 mins return
• Kid-safe: Older children only with supervision. There are no safety rails on "The Rock".
• Dogs on-leash: No
• Steps: No many
• Accessible: No
• Heights: Not suitable for little ones or anyone with a fear of high places.
• Picnic spot: Yes
You can continue along the ridge of other views over the Nepean Gorge. Again no fences, so take care.
There is also a longer track of 2.5km takes keen bushwalkers through swampy heath and eucalyptus forest to Riley's Mountain where more views of the Nepean River and surrounds can be enjoyed.
ENGAGEMENTS: We hear this is "the spot" for popping the question at sunset.
MORE info: http://www.askroz.com.au/event_detail/index/the-rock-lookout
𝗗𝗜𝗥𝗘𝗖𝗧𝗜𝗢𝗡𝗦
From Penrith, head south along Mulgoa Rd. Once you reach Mulgoa, turn right into Fairlight Road and follow it to the end. The last few kilometres of Fairlight Road leading to The Rock Lookout is an unsealed road. A short walk from the car park through bushland leads to "The Rock".
GO HERE>> https://w3w.co/hunch.willingly.stowing
𝗛𝗜𝗦𝗧𝗢𝗥𝗬
The lookout is significant as it shares Mulgoa's historic past and also has evidence of Aboriginal occupation pre-dating European settlement by several thousand years.
This part of the Nepean Gorge was once part of the Fairlight Estate. Annexed by a former owner of Fairlight, 'The Rock' and the adjoining Nepean River Gorge, were reserved as a gift to the people of Mulgoa in the early 1900's.
In 1978, this area became an important addition to Blue Mountains National Park.
𝗦𝗨𝗕𝗦𝗖𝗥𝗜𝗕𝗘 to the Ask Roz Blue Mountains "General" newsletter: http://lnnk.in/@Subscribe-ARBM-General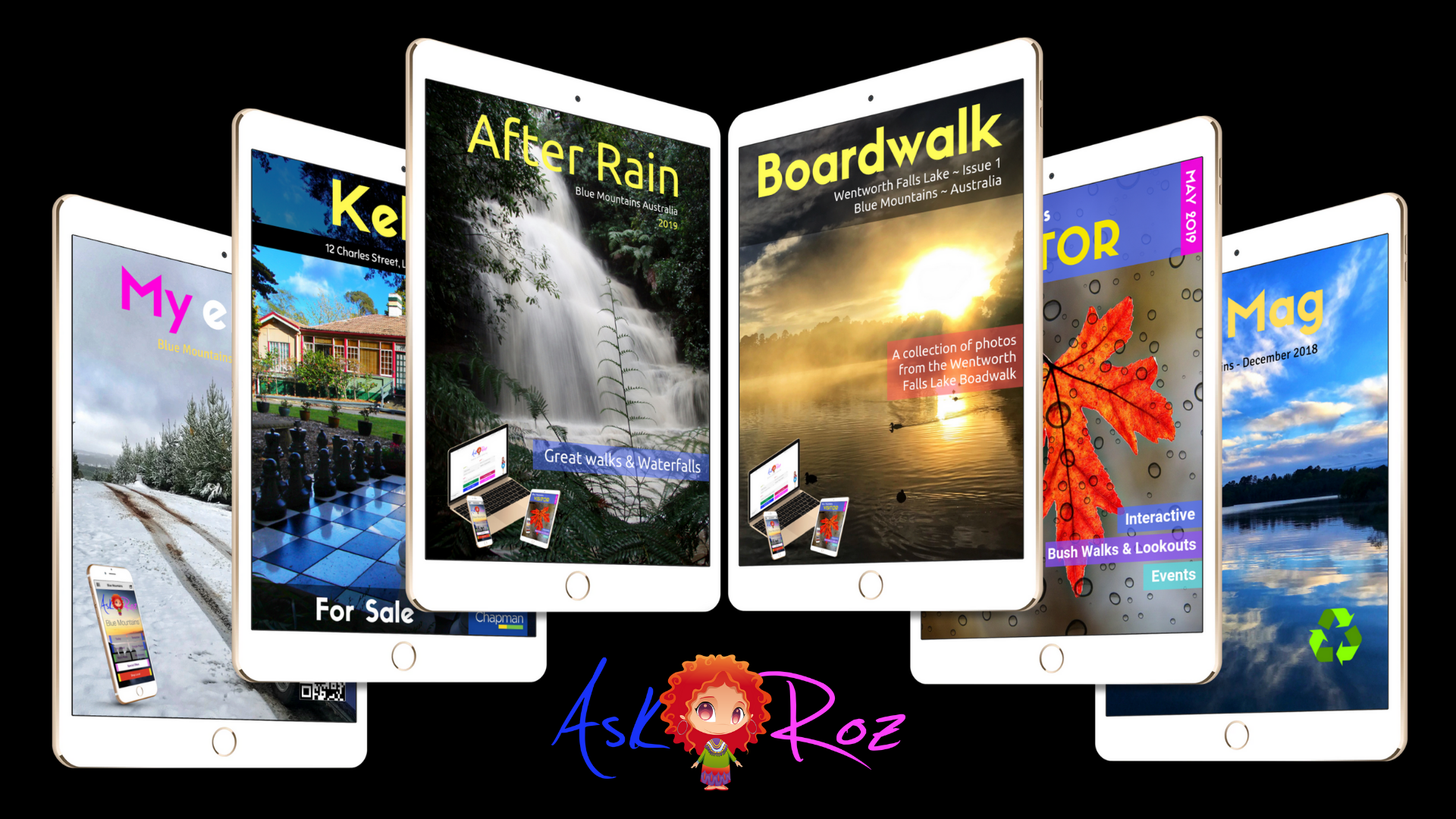 #arbmBucketList
Total: 832 Today: 1