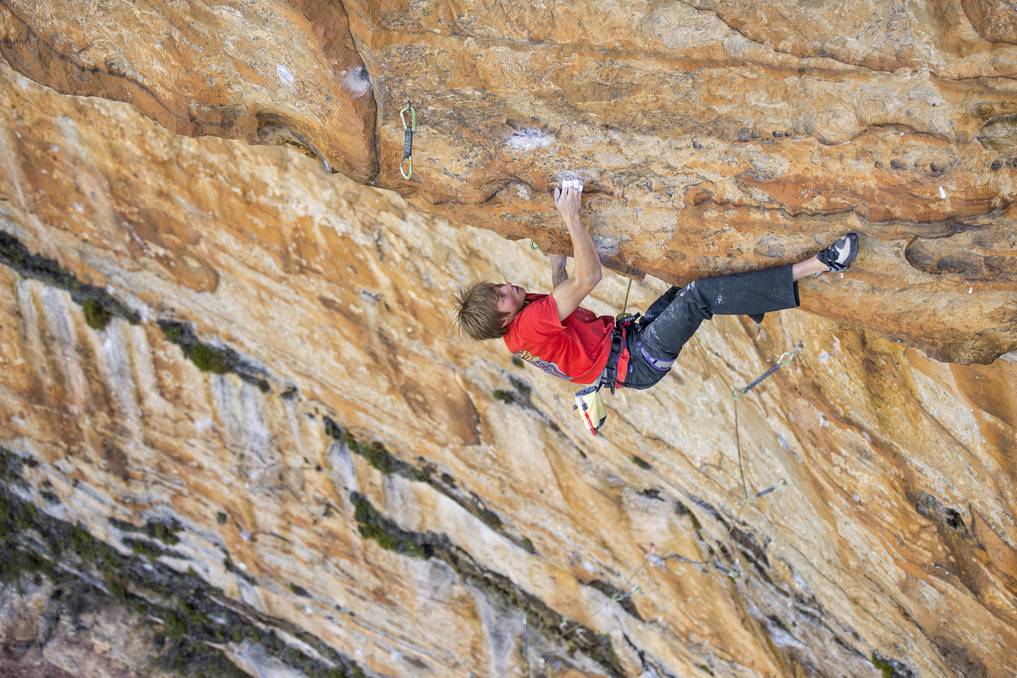 German Alex Megos made the first successful ascent of Australia's newest grade 35 rock climbing route on April 9 – and Leura resident and climbing photographer Simon Carter was abseiling nearby to capture every gruelling moment.
The route, which Megos named Schweinebaumeln (Dangle Pigs), is located at Elphinstone (along the cliffs south-west of Pulpit Hill near Katoomba) and is only Australia's second graded at that level of difficulty.
Mr Carter, who runs Onsight Photography, said "it was a huge amount of work for me to get these photos, but from my abseil rope I had a ringside seat and it was awesome to watch the process that Alex went through, working out some incredibly technical sequences".
"Having watched Alex nearly two years ago when he climbed Australia's first grade 35 route, Retired Extremely Dangerous [also located in the Blue Mountains at Diamond Falls], it looks like he really has stepped up his climbing a notch or two."
Mr Carter described Schweinebaumeln as a stunning line that's the best part of 40 metres long and tackles the right end of the main wall and the head wall above it.
By Shane Desiatnik – Blue Mountains Gazette
---
To find great things to see and do in the Blue Mountains, Lithgow and Oberon Regions get your FREE Ask Roz Blue Mountains Apple or Android app.
Apple: http://goo.gl/hUx393
Android: http://goo.gl/N6obC2
Subscribe to our newsletter: http://goo.gl/VodfZZ