Delectable food, exquisite venue, magical view and even love songs – all you have to do for Valentine's Day at the Blue Mountains' legendary hotel of love is provide the romance on Sunday, February 12.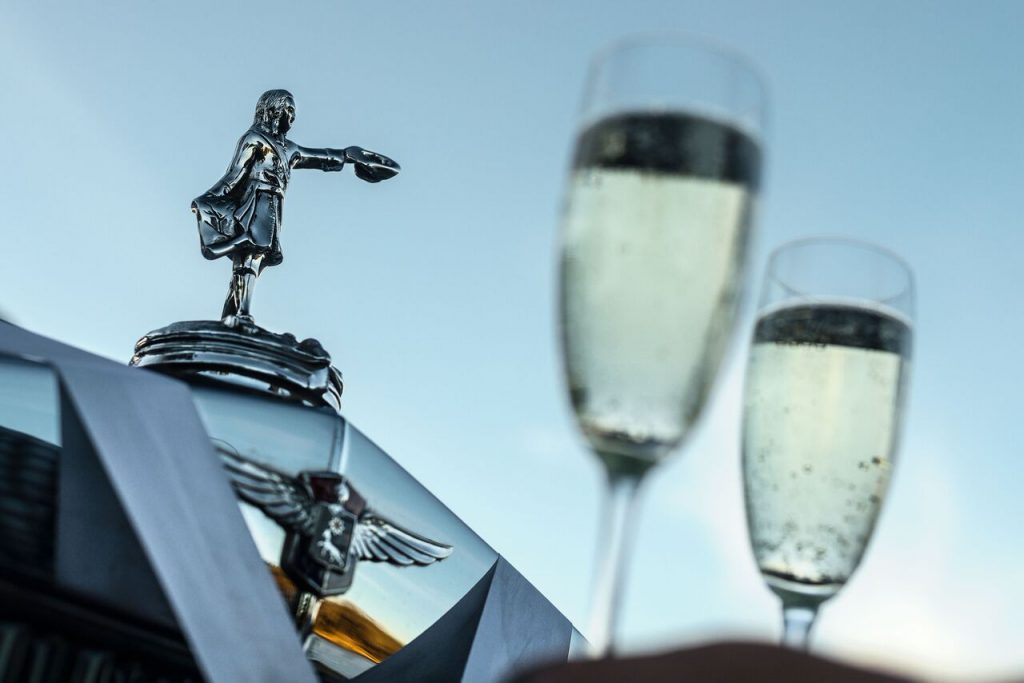 Alternatively, treat your love to a chauffeur driven tour of the most romantic locations in the area with all the style of old Hollywood in a beautiful vintage car with Blue Mountains Vintage Cadillacs.
Or, mark the occasion as a major milestone and combine both experiences with a Majestic Journeys package.
Sweethearts can sip a rose petal cocktail on arrival at the Hydro Majestic Hotel before nibbling on a selection of high tea delicacies while Opera Australia tenor Brad Cooper and pianist Grace Kim return to the original Blue Mountains party palace to perform a suite of romantic serenades.
To be held the Sunday of the Valentine's Day week as part of the Roaring 20s Festival, the Kabarett program will be a celebration of wild electric decadence and dangerously dark humour.
The musical journey will travel through the wartime hits of Noel Coward and Ivor Novello via Berlin's comedian harmonists, the romantic golden age of Austria's Richard Tauber, Stolz and Korngold to Brel and Piaf's Paris.
Guests will be treated to the political passion of Hanns Eisler through to the irrepressible irreverence of Tom Lehrer and Dillie Keane today. Celebrate the special occasion by upgrading your high tea to include a glass of Australian sparkling wine or a glass of Pol Roger NV French Champagne while Opera Australia tenor Brad Cooper serenades.
Escarpment Group general manager Ralf Bruegger said: "We'll take care of the ambrosia; we'll set the magical scene in a dreamy location; we'll even serenade you with love songs. The rest is up to you."
Make the magic last with a three-hour vintage car tour along the escarpment edge, visiting romantic locations along the way before or after the performance.
Blue Mountains Vintage Cadillacs will collect you from and return you to any location in the Blue Mountains in one of the head-turning 1928-29 LaSalle Cadillacs. As elegant now as they were then, each beauty has been lovingly restored to spectacular effect.
Blue Mountains Vintage Cadillacs owner Donald Millar said: "If you really want to impress your loved one, Flora, Ella and Ava will earn you some serious brownie points." Timeless in shape, opulent by nature, "they have a beauty inherent in themselves" and create a flurry of attention wherever they go, Mr Millar said.
Go to bluemountainsvintagecadillacs.com.au, email info@bluemountainslimo.com.au or phone 0455 352 976 to book a luxury vintage car tour only.
Valentine's Weekend High Tea Kabarett featuring Brad Cooper and Grace Kim will be held from 11am to 1.45pm in the Wintergarden Restaurant at the Hydro Majestic Hotel, Great Western Hwy, Medlow Bath, on Sunday, February 12. Choose from a high tea serving at 11am or 12.45pm. Cost: $95pp.
Go to www.escarpmentgroup.com.au to book accommodation and other dining options at one of the four Escarpment Group properties in the upper Blue Mountains (the Hydro Majestic Hotel, Parklands Country Gardens & Lodges, Lilianfels Resort & Spa and Echoes Boutique Hotel & Restaurant).
Article source: Deep Hill Media
Use your free Ask Roz Blue Mountains app to find great things to see and do.
Free Apple app ~ Free Android app
#AskRozBlueMountains #VisitBlueMountains #VisitLithgow #VisitOberon #AskRozAU #AskRozBlueMountains #AskRoz www.askroz.com.au