Now the new Cablecar is up and going, and it's Spring, it's a great time to visit Scenic World Blue Mountains. However, it needs to be a planned visit so you get the most enjoyment from it because it's not a cheap day for the family.
Here are our tips.
1. Arrive as early as possible, 9am if you can, because as soon as the tour buses arrive it will get very crowded.
2. Hop on the Cablecar first. It seems that tourists like to get on the Scenic Railway first.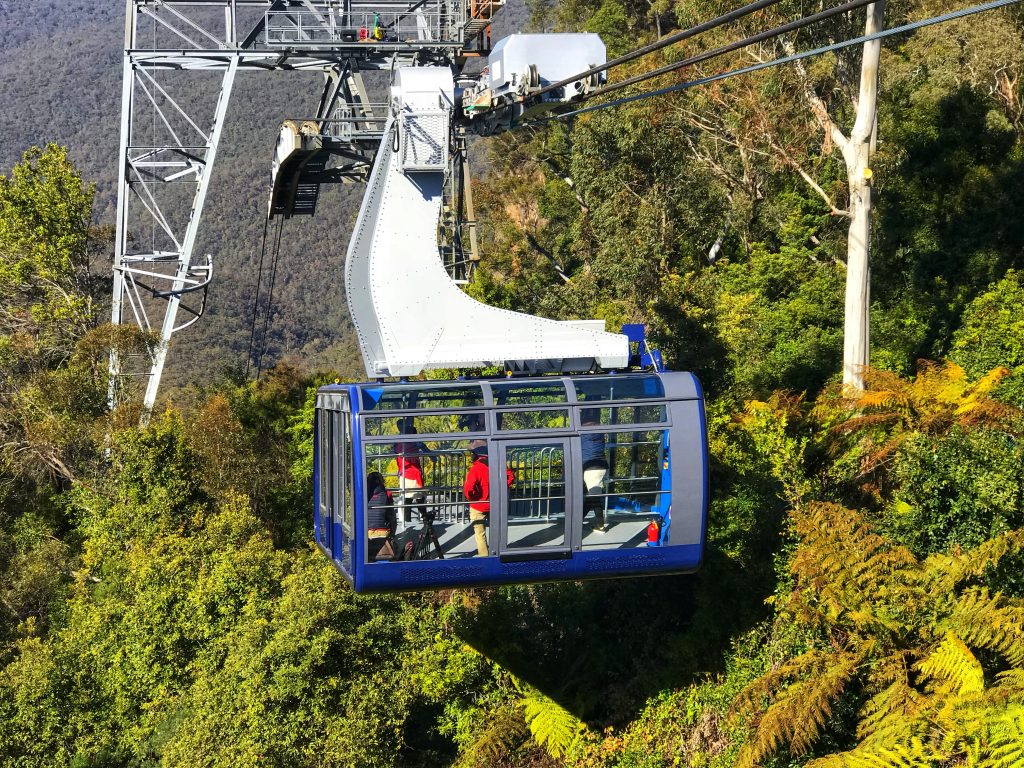 3. When you get to the bottom walk the full Boardwalk if you can and go around to the Railway. By now all the tourists are heading for the Cablecar to go back up.
4. When you get to the top, take the Skyway across and back. It'll be starting to get busy but it shouldn't be too bad.
5. When you back at Scenic World grab some morning tea and check your photos.
6. DON'T remove your wristband unless you are definitely not coming back. Now you can head off and explore other walks and lookouts and do some shopping. Your Ask Roz Blue Mountains app will help you find some great things to see and do.
7. Go back to Scenic World after 3:30 and reverse your morning trips. ie go down in the Railway and back up in the Cablecar. After 3:30 the crowds are far less, so you can usually move about freely.
There you have it, the secret Ask Roz recipe for enjoying Scenic World.
FOGGY DAYS: Don't be put off by a foggy day. The only ride that is impacted is the Skyway and even that is an experience on a misty day. Most times when you go to the valley floor you pass through the cloud so the boardwalk is still great.
On the Cablecar and Railway, it's a bit like a plane coming in to land as it passes through the cloud.
USE your free Ask Roz Blue Mountains app to find great things to see and do:
Apple: https://askroz.live/AR_BM_Free_Apple_App
Android: http://askroz.live/AR_BM_Free_Android_App