Ask Roz Blue Mountains has uncovered secret plans for a proposed lakeside resort in the Jamison Valley. The proposed resort is to be called the "Lake Jamison Resort".
The leaked proposal went on to say that the raising of the dam wall by 20m would be a positive solution as development and employment opportunities will become available in and around the new Kanimbla and Jamison Valley lakes. 
A spokesperson for the developers, Chris P Bacon of the legal firm Ditcher, Quik & Runn said: "we are well advanced in getting all necessary approvals, all we need is for the wall to be extended and get a good rainfall". 
The developers have also expressed an interest in establishing an exclusive locked gate residential community on the top of Mount Solitary. This would be in addition to the lakeside resort. 
The proposal also said they were hoping to work with Scenic World to develop a new attraction the "Scenic Submarine".
Chris P Bacon, went on to say "we are already planning a Boxing Day "Warragamba Wall to Scenic World, 2-day Paddle Board Challenge". We hope that one day, this will rival the Sydney to Hobart as a major international sporting event. Additionally, it will also mean that the Ultra-Trail Australia race could then include a swim leg.
For traditionalists, a special immersive augmented reality viewing platform will be established at Echo Point to show only the pre-development view of Mount Solitary and the valleys.
---
DISCOVER: Use your Ask Roz Blue Mountains app to find great things to see and do.
Apple ~ Android
CREATE: Create beautiful bespoke digital eMags in seconds. Click here to learn more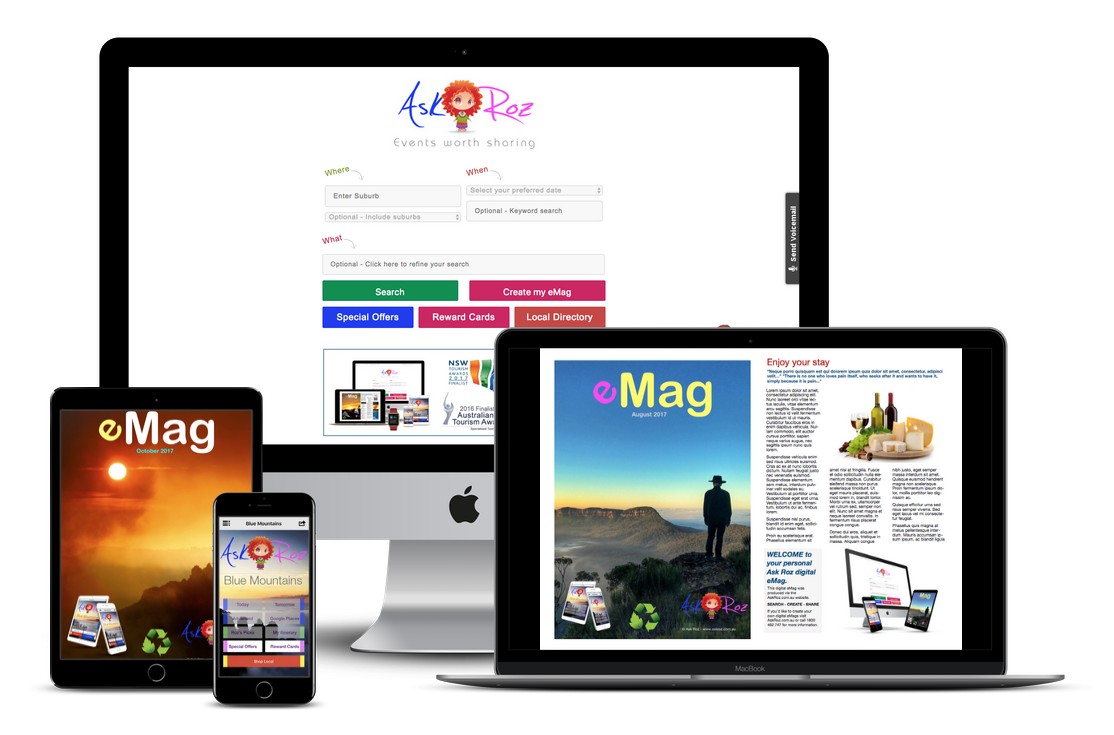 Facebook: https://www.facebook.com/AskRozBlueMountains/
Web: http://www.askroz.com.au