Ask Roz is pleased to say that one of Australia's pre-eminent reptile handlers (herpetologists), Neville Burns has joined Ask Roz to provide reptilian advice for Ask Roz followers and users.
The Blue Mountains Gazette said of Neville:- He is one of the nation's most respected herpetologists, Mr Burns lost a finger to a red bellied black snake "from the venom of a bite a number of years ago". He also nearly lost his life at 19 after being bitten by an eastern brown. 'Neville states that the bites were his own fault and that snakes are defensive, not aggressive. Despite incidents like this Neville's enthusiasm is as strong as ever and his main passion is public awareness.'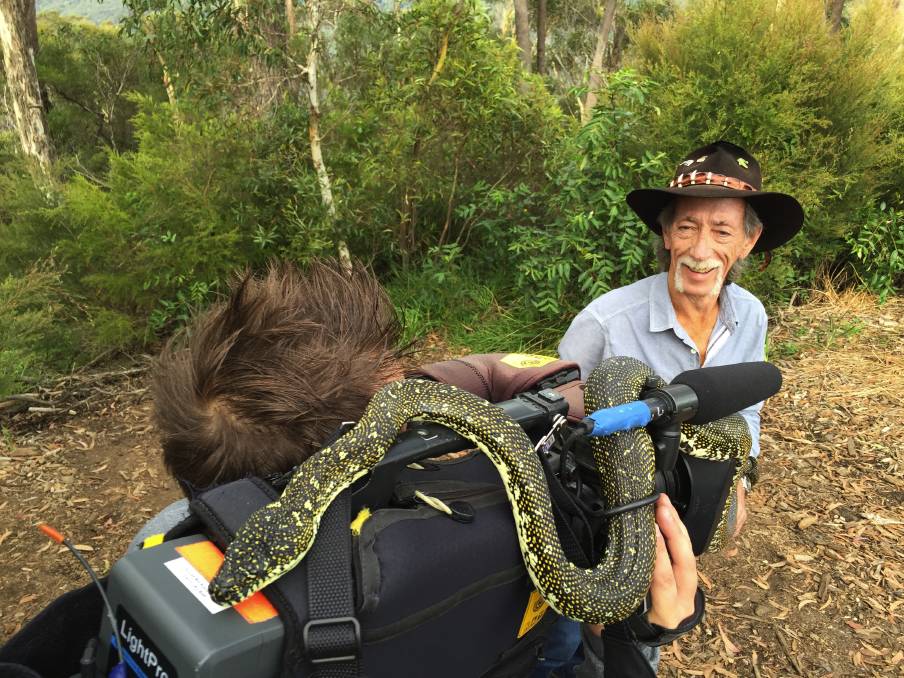 Each week Ask Roz followers can "Ask Neville" questions about any reptile matter and within a few days he'll provide his response.
This is a rare opportunity for all of us to tap into Neville's amazing reptilian knowledge. Check the Ask Roz Blue Mountains Facebook page for access to Ask Neville by clicking here.
Neville in conjunction with Vision TV, has produced an amazing DVD called "Blue Mountains Snakes"
This DVD is a must have for all Blue Mountains' homes and is available from the Tourist Information Offices in the Blue Mountains and The Hydro Majestic at Medlow Bath OR you can email Jenny by clicking here.
BUY ONLINE: You can also buy it online via the Ask Roz Store.
Blue Mountains Gazette article
Neville's Facebook Page
Neville's Web Page