If you are thinking about visiting Katoomba in the beautiful Blue Mountains of Australia I commend you on your good taste! It is a stunningly beautiful area with a wonderful variety of things to do & see. I have a few Handy Katoomba Weather Tips for you to help with your planning and how best to prepare for your visit.
The Blue Mountains National Park is a World Heritage listed area thanks to the glorious eucalypt trees that you can see from many of the jaw-dropping lookouts or enjoy close up on one of the walking tracks that range from beginner to "you want me to walk down there?!" One of the most eye-catching facets of this area is the sheer sandstone cliffs that tower above the valleys and trees and you if you are down in the valleys. You really need to see them to believe them.
In my personal opinion, the best time to visit to get the best of the Katoomba weather is either Spring (September, October, November) or Autumn (March, April, May). However, Summer & Winter have their particular appeal also.
The best advice I can give is:
That the weather can be unpredictable and you should always carry a few warm layer options and a rain jacket.
On the day of your visit check the Katoomba weather on a relevant website (if you are not already in the area!) and
Dress appropriately for the current temperature and expected top.
Combine these tips and you are all set to enjoy your visit to one of the wonders of the world, don't forget your camera!
While you are in Katoomba and the Blue Mountains don't miss the Three Sisters, Jamison Valley, Mount Solitary, Katoomba Falls, Prince Henry Cliff Walk, Scenic World (a thrill seekers ride on the steepest railway in the world!), art galleries & delicious cafes. There are many great accommodation options catering to all tastes and budgets so you don't have to rush. That is just a small taste of what you can enjoy here.
This will allow you to have a nice walk followed by a delicious coffee or devonshire tea & browse through art galleries, antique stores, bookstores or the famous lolly shop. Staying will also allow you to experience the glory of the area even if the weather is not the best as the next day might be perfect!
You really will not regret a visit as long as you follow my trusty Katoomba weather tips.
I have been living & working in Katoomba for 15 years, I love it and hope you come to visit. If you do plan on coming to find out more about Katoomba and also as suggested in the article check a Katoomba weather and what's on here: http://www.askroz.com.au/blog/whats-greater-blue-mountains-region/
Katoomba weather stats:

http://www.bom.gov.au/climate/averages/tables/cw_063039.shtml
You can also get local weather updates using your Ask Roz Blue Mountains free apps.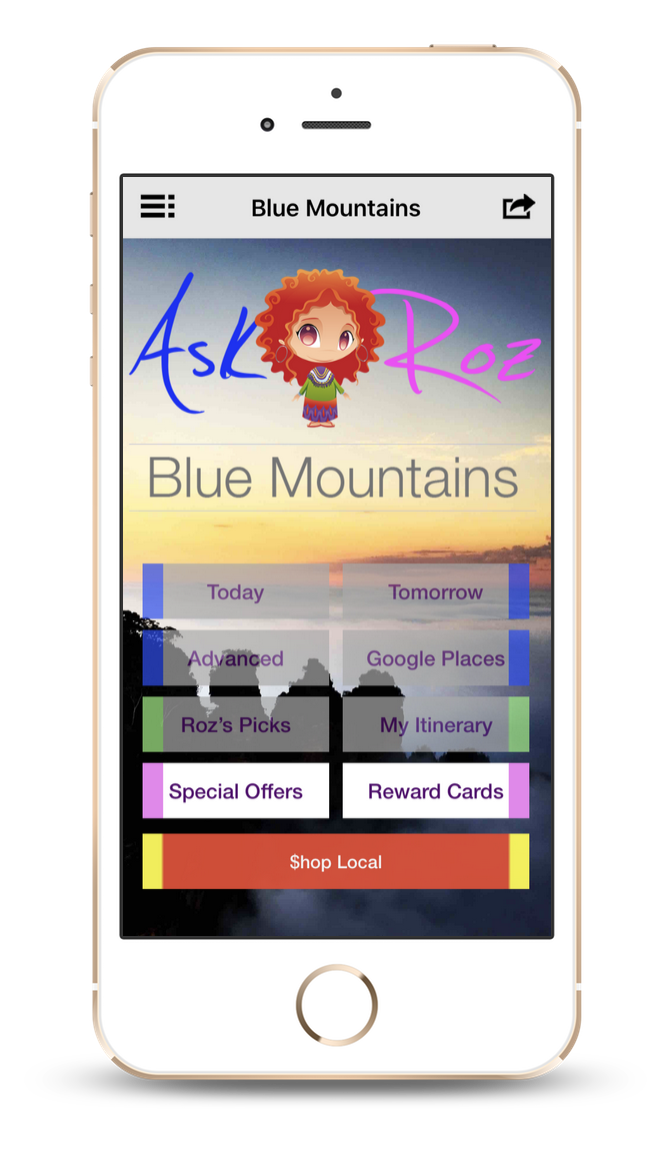 Apple: bit.do/Ask-Roz-BM-Apple
Android: bit.do/Ask-Roz-BM-Android
Ask Roz Blue Mountains: bit.do/Ask-Roz-BM
https://www.facebook.com/AskRozBlueMountains/
http://www.askroz.com.au
Article Source: Geoff Stodart http://EzineArticles.com/6929183