The Daffodils at Rydal celebrates the arrival of spring. Thousands of daffodils have been planted in the parks and gardens of Rydal. Daffodils at Rydal 2017 will take place over the two weekends of 9/10 September and 16/17 September. $10 entry takes you to all the gardens.
Enjoy the heritage village of Rydal while visiting gardens in Rydal and country gardens in the district. Morning and afternoon teas, and lunches available. We also have a great program of live music in the gardens.
Thousands of daffodils in all shapes and colours, combined with colourful gardens, music, food, village heritage and rural landscapes, make Daffodils at Rydal a destination for a day or a weekend.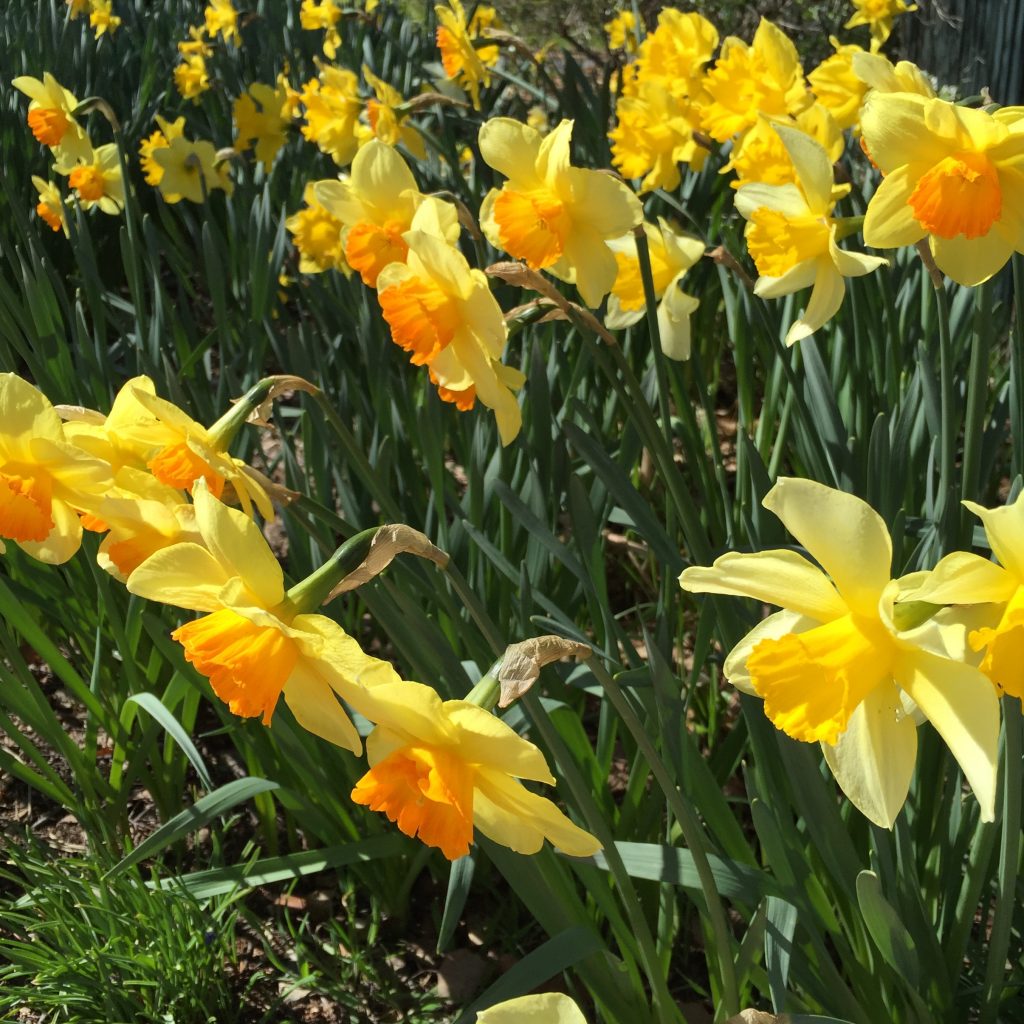 You can pay the entry fee at the Information Centre in the Rydal Village at the Railway Station on the main street or at country gardens. With your entry wrist band you will be given a detailed list of the addresses of the gardens that are open and the time and location of the various music programs. The list will also include information about the demonstration of antique farm machinery and other unique displays.
Food is served all day in the Greg Featherstone Park with home cooked cakes for morning and afternoon teas, hot tasty soups and a barbecue lunch using quality local meat. The Rydal Pub serves light refreshments.
There are great picnic spots in the village parks and at the country gardens.